TLC: Teacher Leadership Program at CAL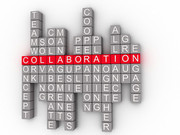 In 2013, legislation was passed to begin a statewide Teacher Leadership and Compensation (TLC) program in all Iowa schools. CAL schools began our Teacher Leadership program in the 2015-16 school year. We will be starting our third year of TLC this year.
Improving student learning requires improving the instruction they receive each day. There is no better way to do this than to empower our best teachers to lead the effort. Through the TLC program, teacher leaders take on extra responsibilities, including helping colleagues analyze data and fine tune instructional strategies as well as coaching and co-teaching.
Please take a moment to review the information on our TLC page to learn more about our program!