Superintendent of Schools
Will Schools Ever Look the Same?
As school districts across the state and country prepare for the safe return of students this fall, I have to wonder if schools will ever look the same. As we are focused at the school on our Return-to-Learn planning, businesses across the country have had to reinvent their business plans if they are going to survive. Should schools take notice and also be thinking, "How can we be better as we navigate this pandemic?" This thought will invoke a wide range of emotions, ranging from longing to get back to normal, to excitement about the numerous possibilities.
Ultimately, schools exist to prepare children to be productive citizens in our society. If that includes individuals that are unique, creative, and willing to adapt, shouldn't school lead by example? I think the answer is a resounding yes. Now, there is no doubt that the mandates that are placed on schools take an enormous amount of our time, but we can work on compliance with the frame of mind that our school will be willing to adapt to an increasing variety of needs and wants from students, parents and the community. This is hard work, and it cannot be done by a small group of individuals.
For the past few months, I have been reminded on nearly a daily basis that we have a staff that is willing to do whatever it takes to make our students succeed. This could be handing out meals, navigating the virtual world for commuting with colleges, and imagining how to deliver the content of their classroom to students in a variety of ways. In addition, by the end of this month, each teacher will have completed a graduate class titled Facilitating On-line Learning.
As we are re-thinking student procedures at each building, we are looking at altering schedules and planning for a seamless flow from in-person to distance or hybrid learning, as needed. This planning accommodates individual students and families who do not want or are unable to be in-person for various periods of time. Our ultimate goal is to have a school that can be better equipped to meet the needs of all of our students. As this summer progresses, we will be refining our back to school efforts and will communicate, answer questions, and take feedback. We are all in this together, as we navigate this new normal.
Todd Lettow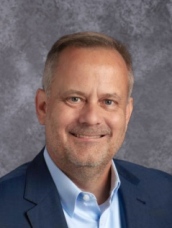 Mr. Todd Lettow Superintendent of Schools 1441 Gull Ave, Latimer, IA 50452 lettowt@cal.k12.ia.us 641-579-6087