Kindergarten has been learning about how the shape of an object helps it do its job! They designed and built huts with legos and then needed to create a roof that would direct rain away from the hut. We enlisted the help of 6th grade to help test their roofs! It was also "I" day in our ABC countdown so after the testing was complete everyone enjoyed an ice cream treat together and enjoyed the beautiful weather!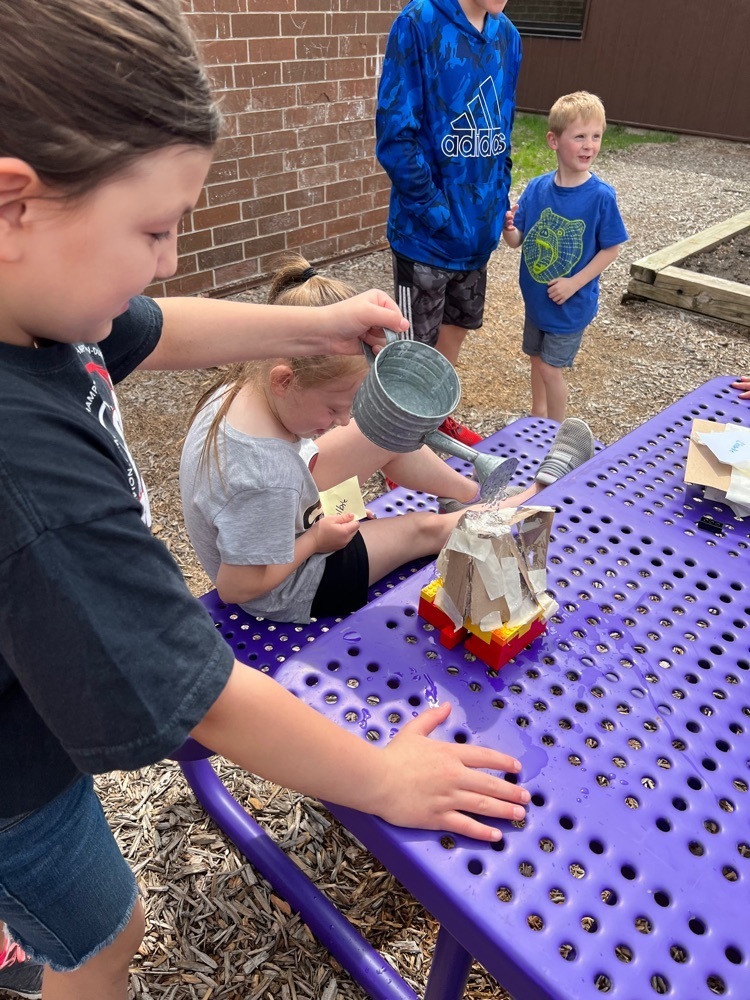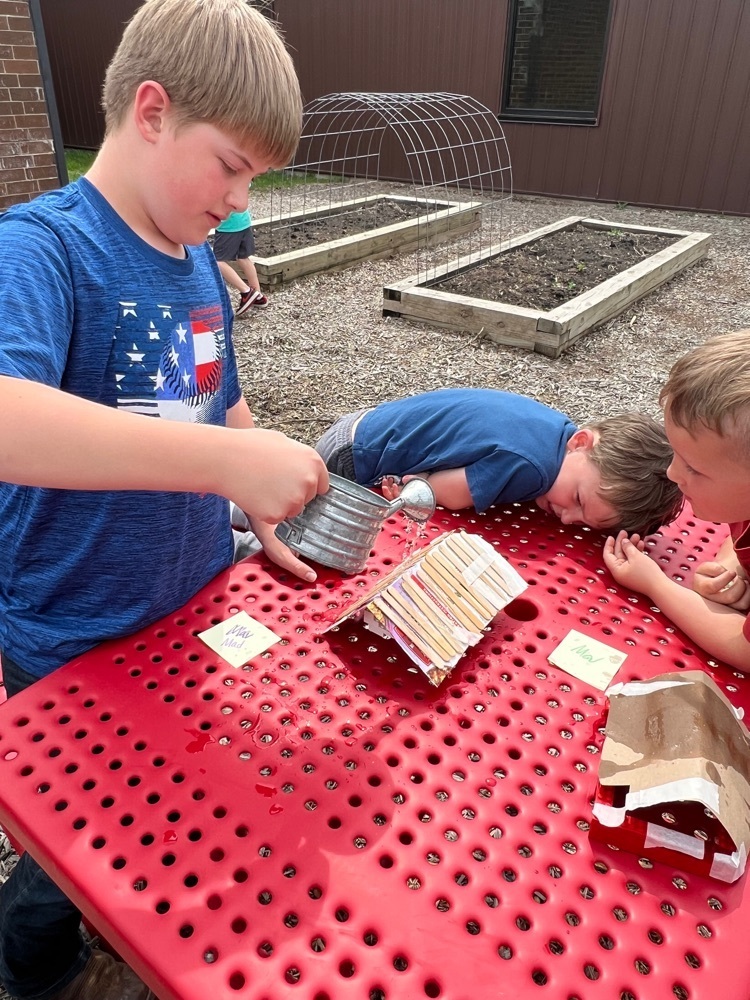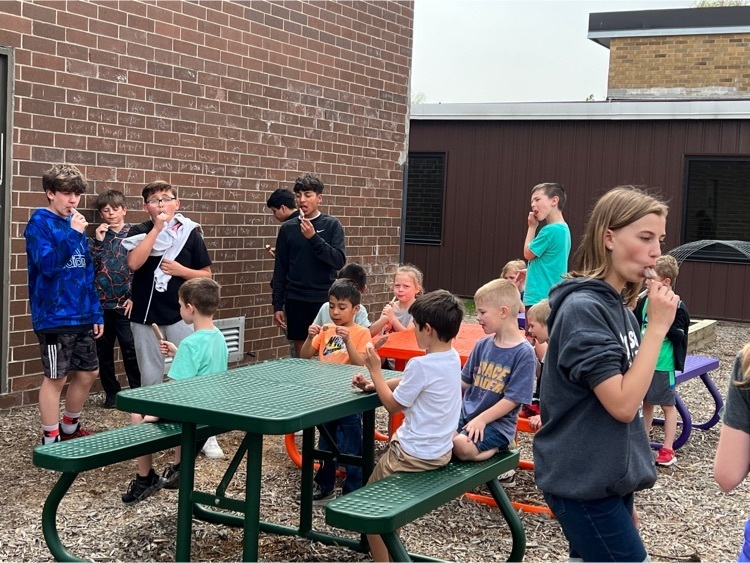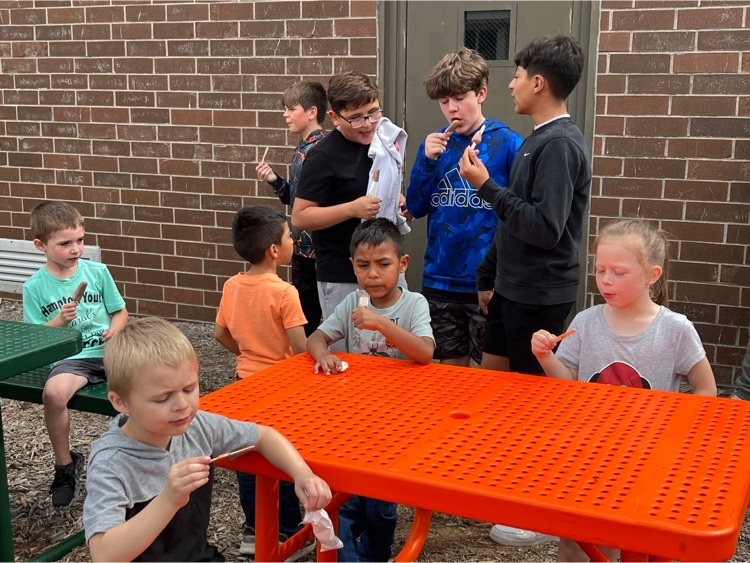 5th grade spent some time this week cleaning up garden beds and making final preparations for our upcoming plant sale!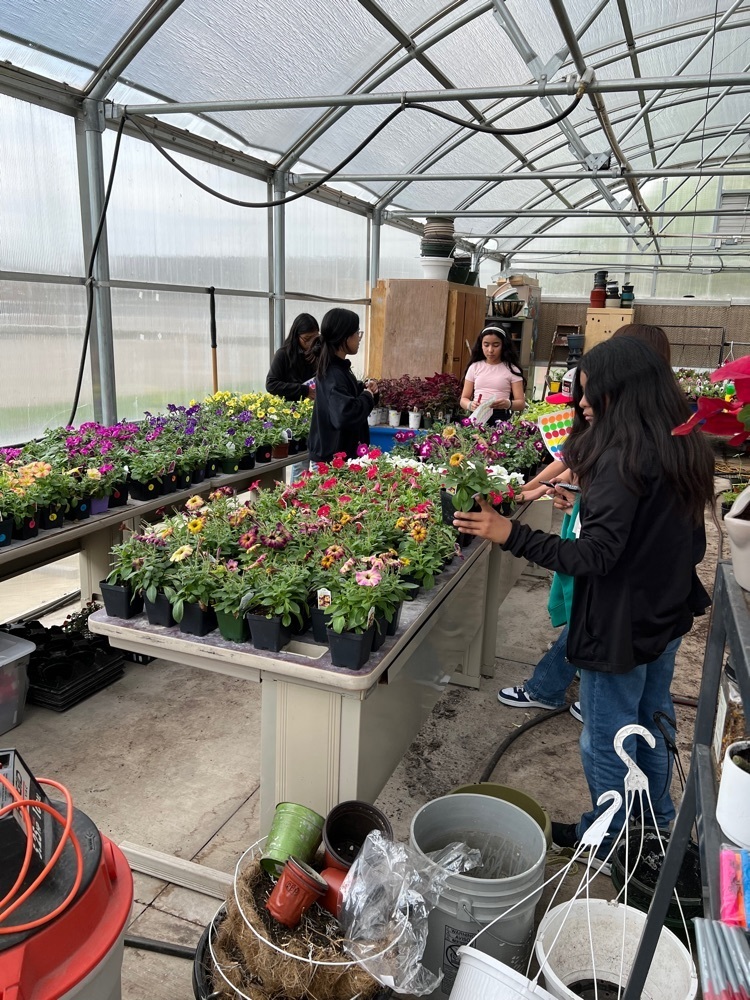 3rd grade is learning about symmetry. Students were trying to make symmetrical copies of their partner's design.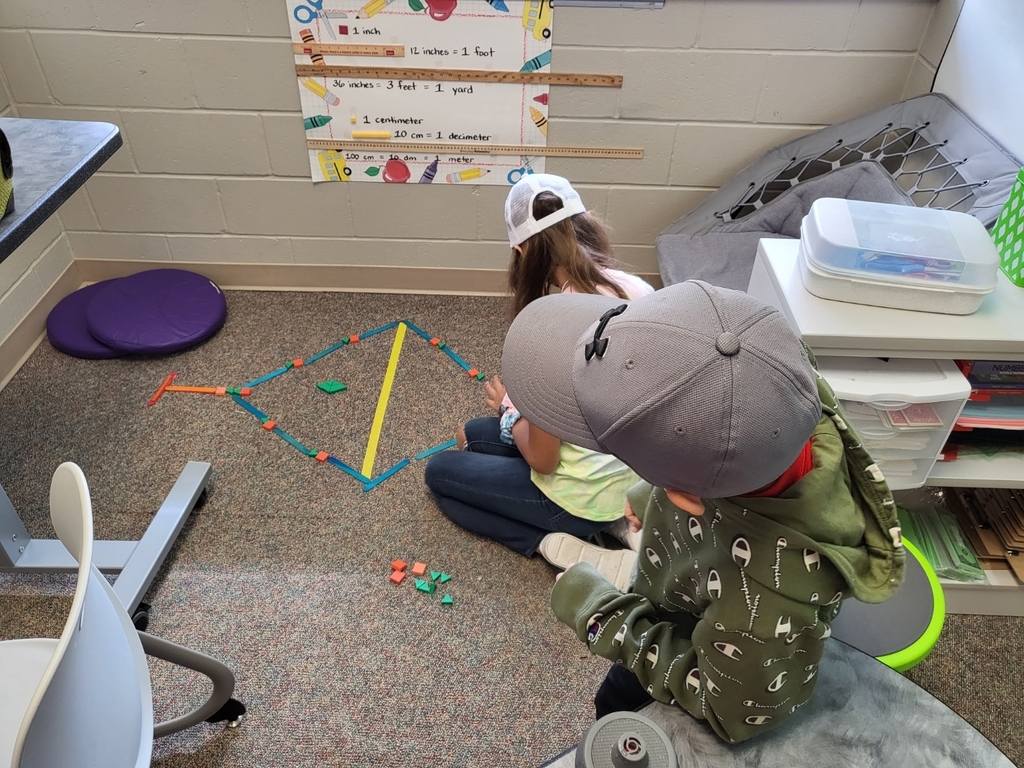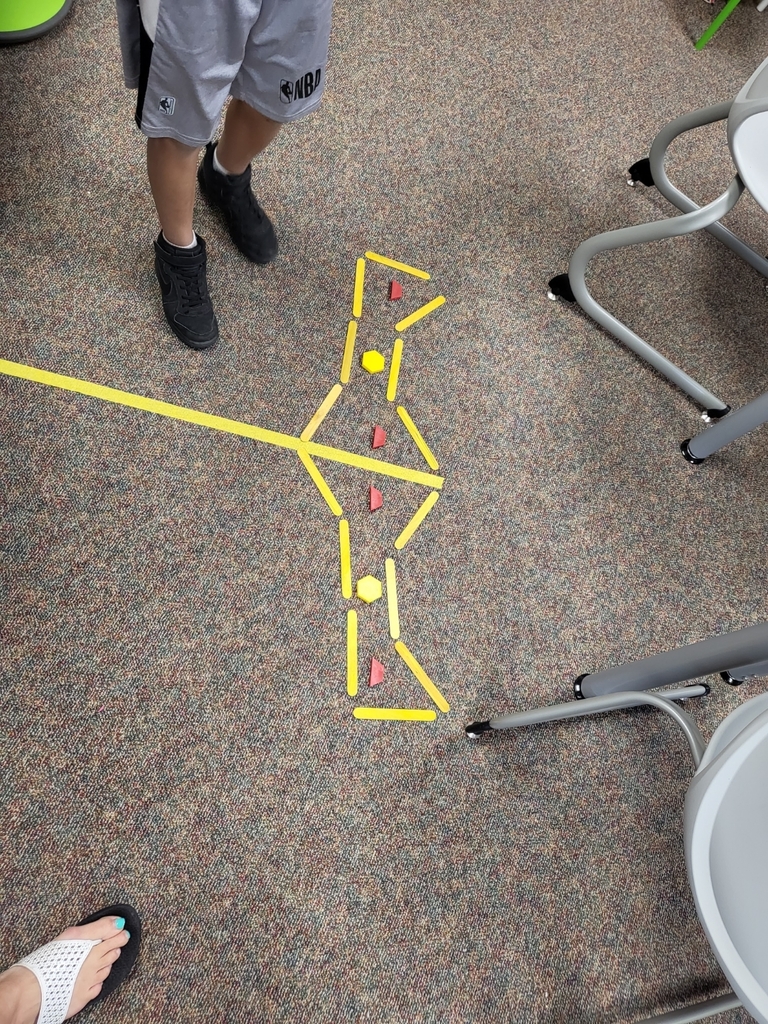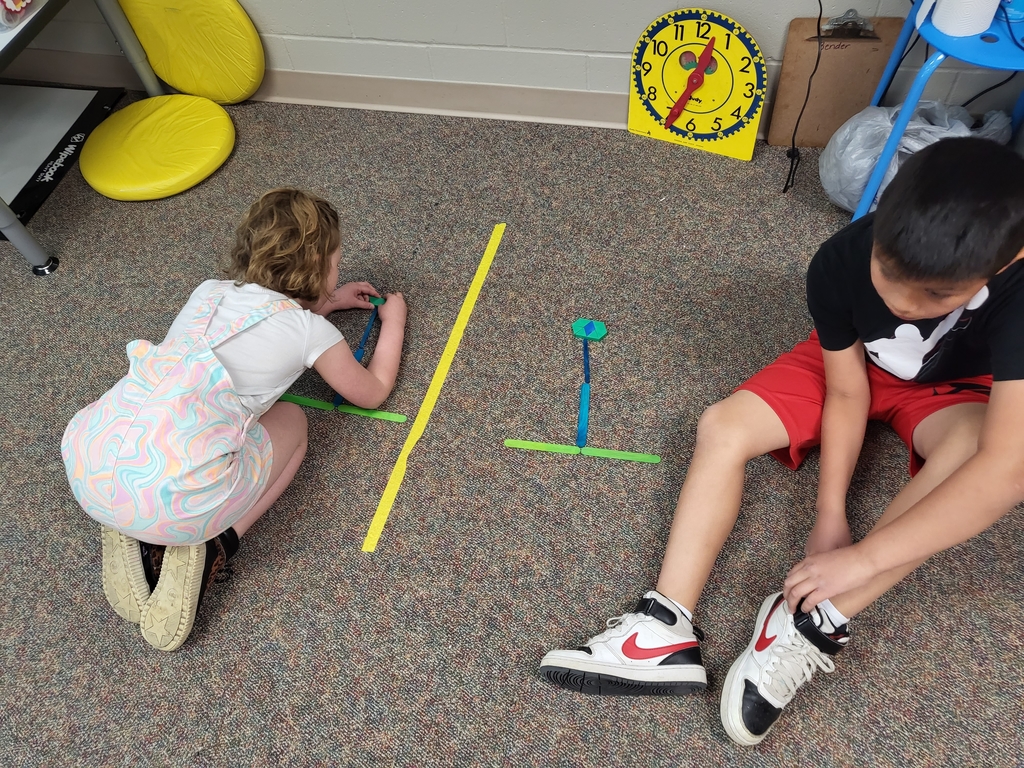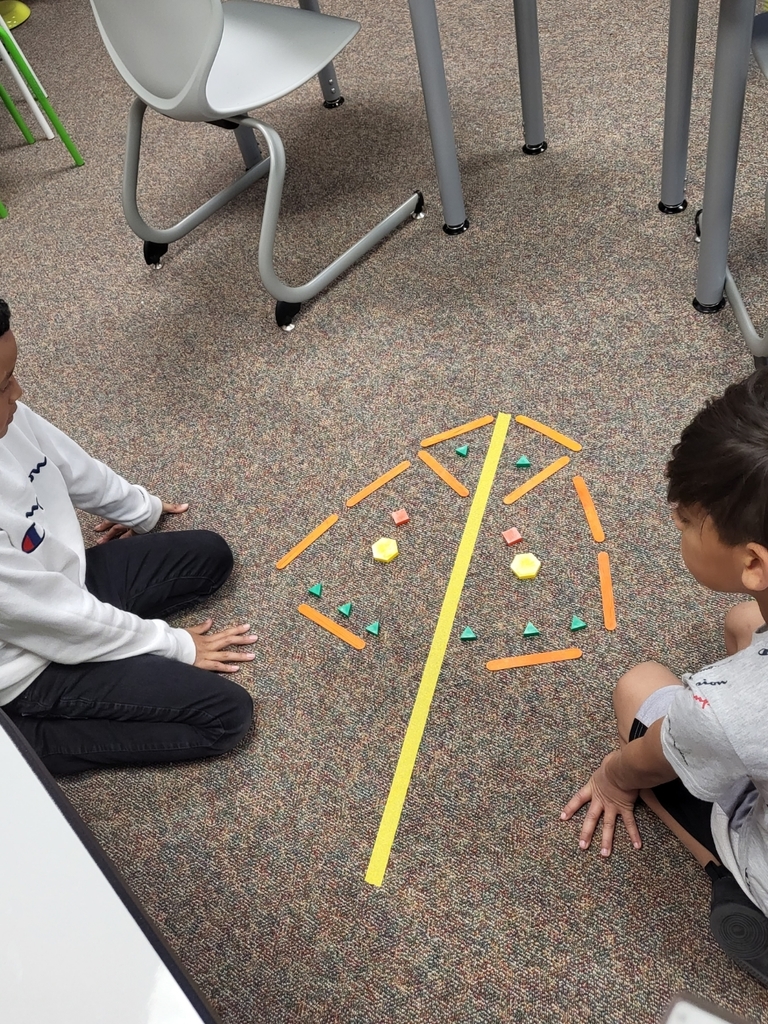 Iowa School Mental Health is offering a Parent webinar for understanding child/adolescent mental health.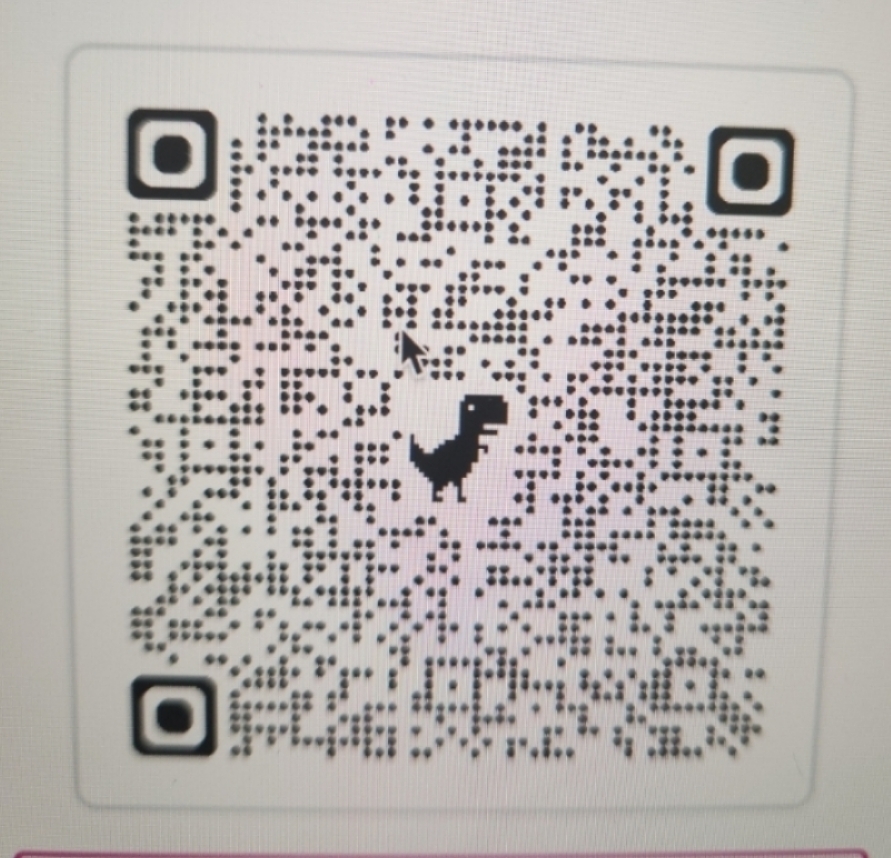 1st grade enjoyed sharing their favorite books during F day of the ABC countdown!
Kindergartens exercised this morning for E day of the ABC countdown!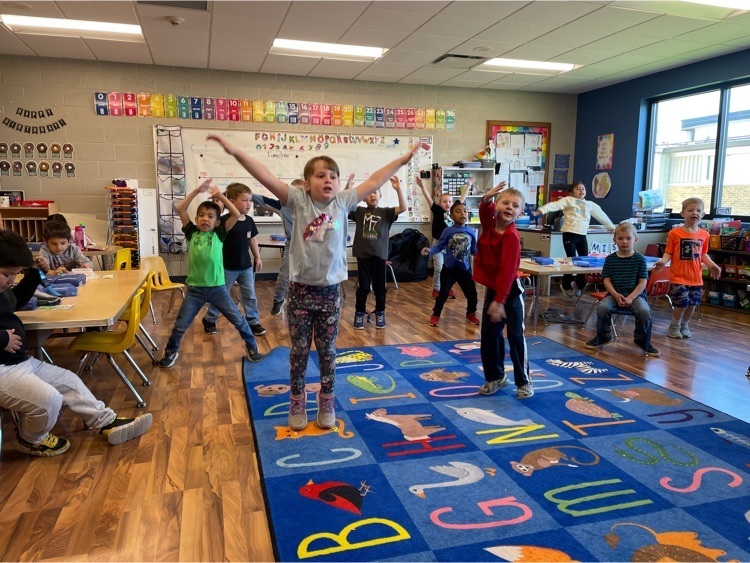 2nd grade students participated in Chalk the Walk today and enjoyed some extra sunshine.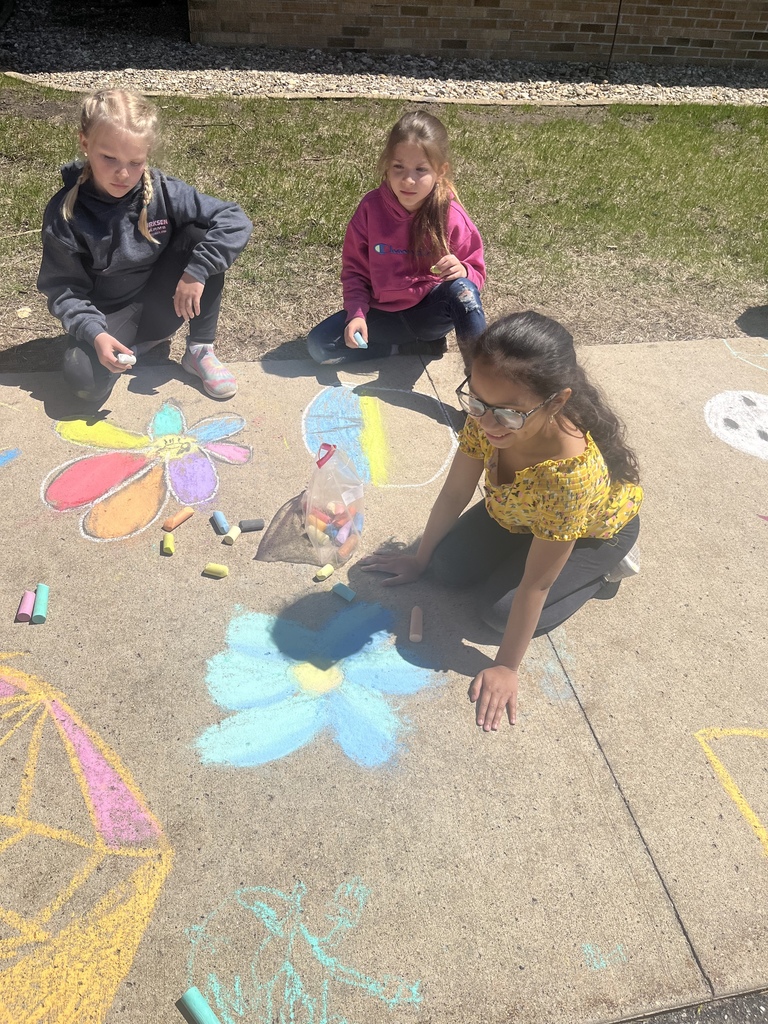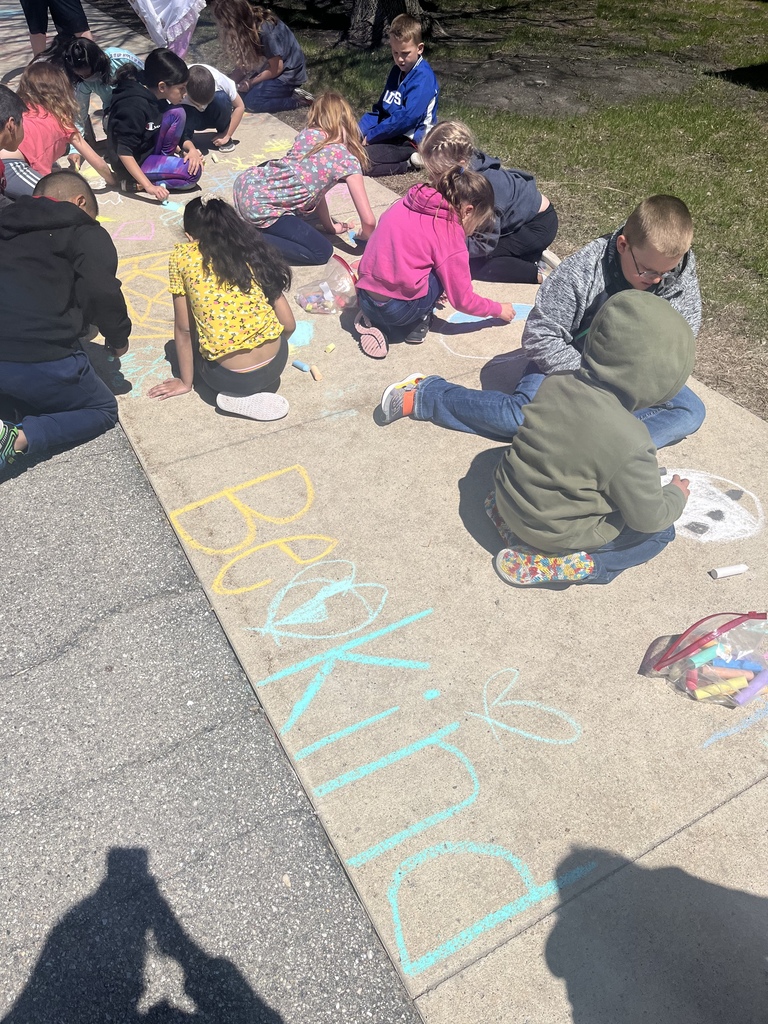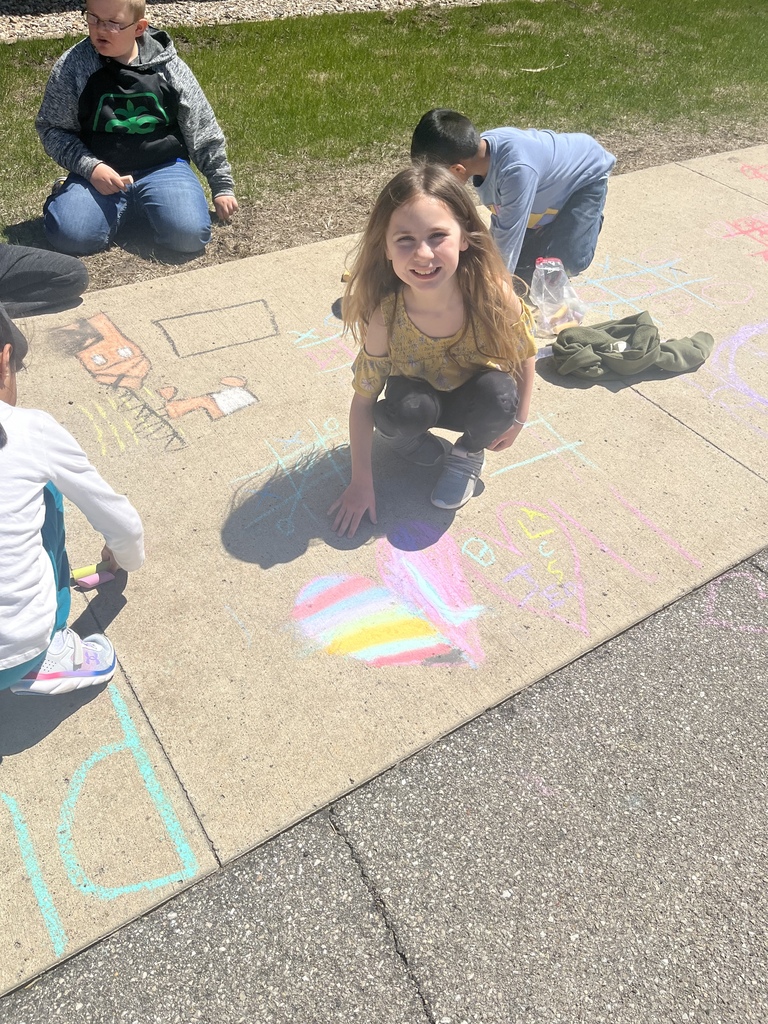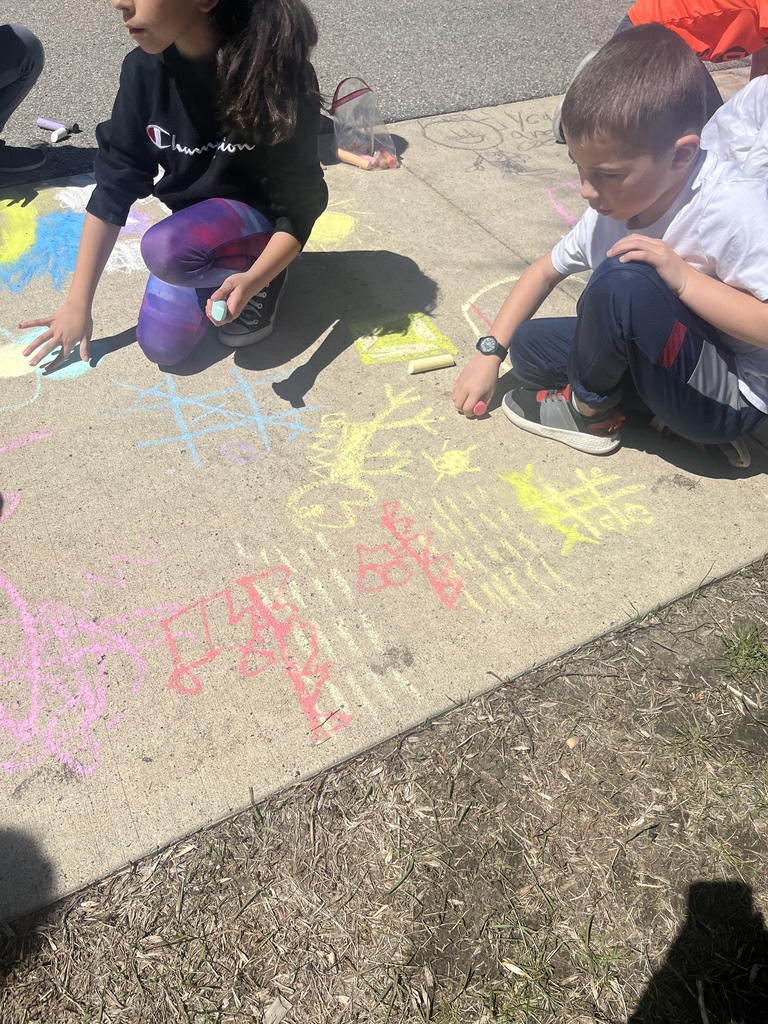 A little lego relief after many days of state learning assessments.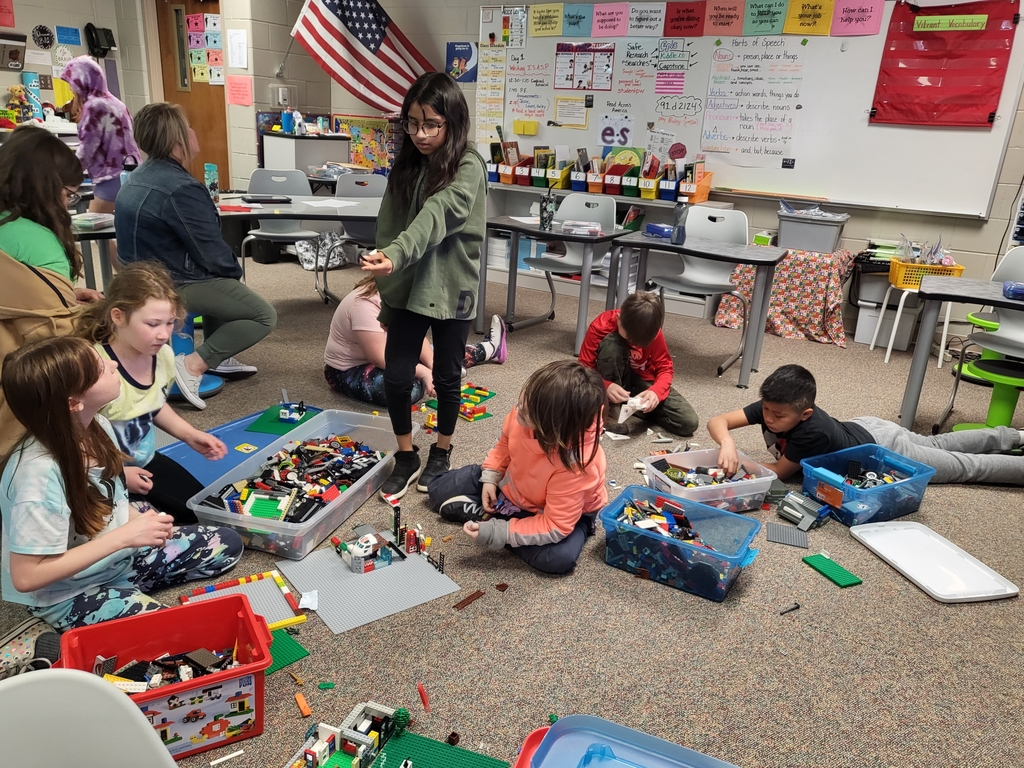 1st grade enjoyed chalk the walk! We drew things that make us happy, positive thoughts and kind things!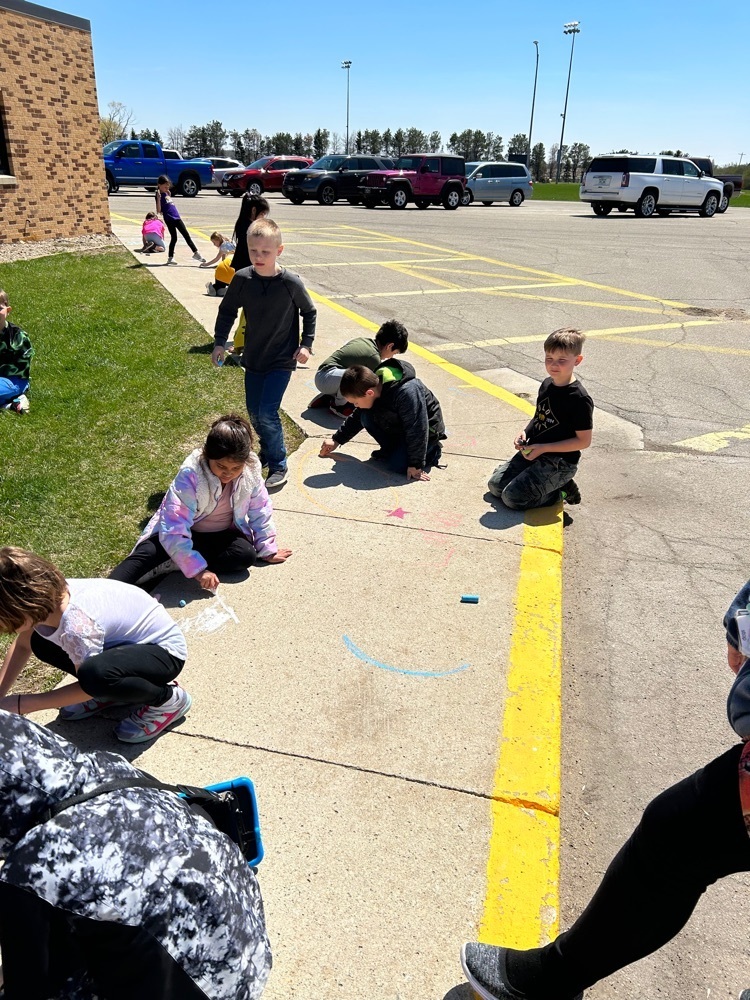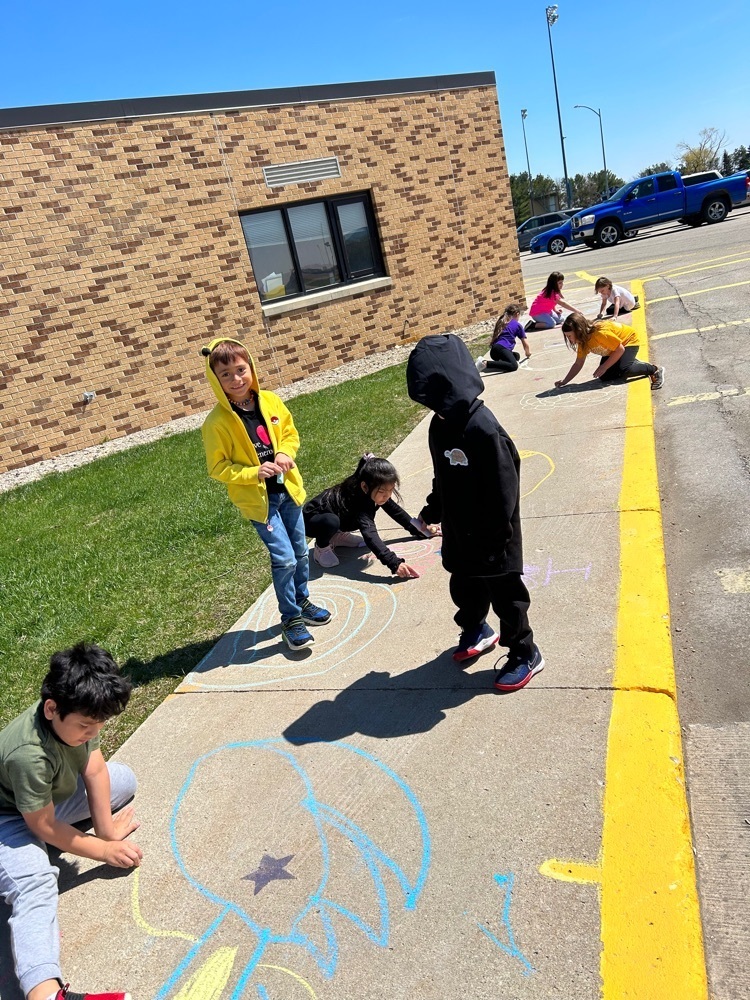 1st grade enjoyed the nice weather and did their math work outside!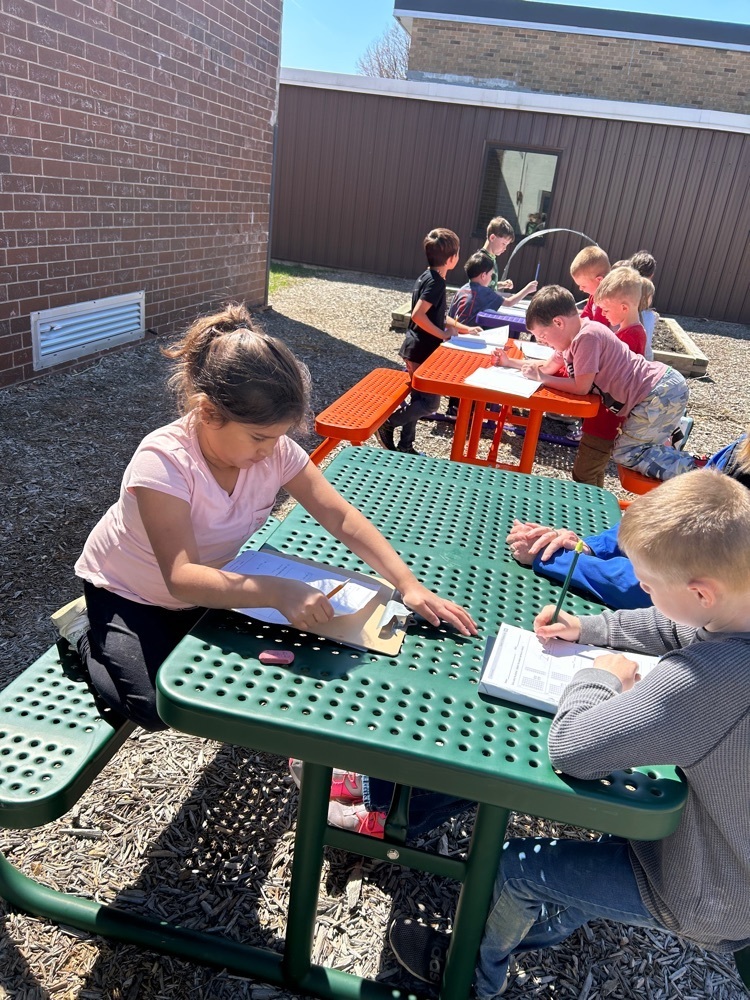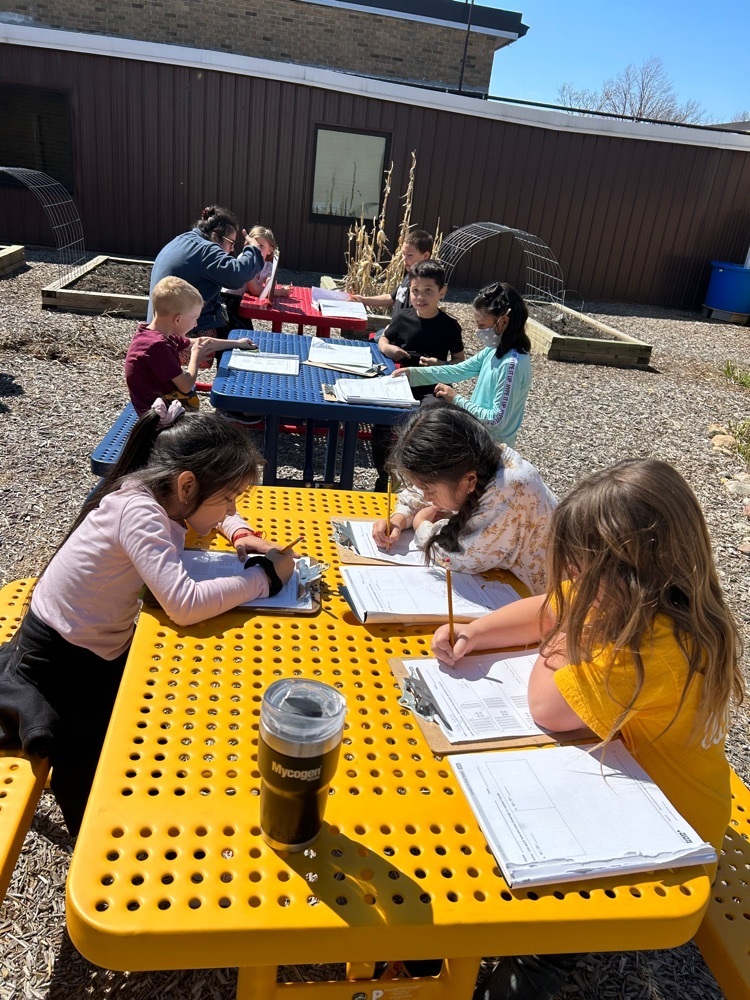 The 6th grade has earned three rewards this past week: candy, a glow party, and free time in the gym.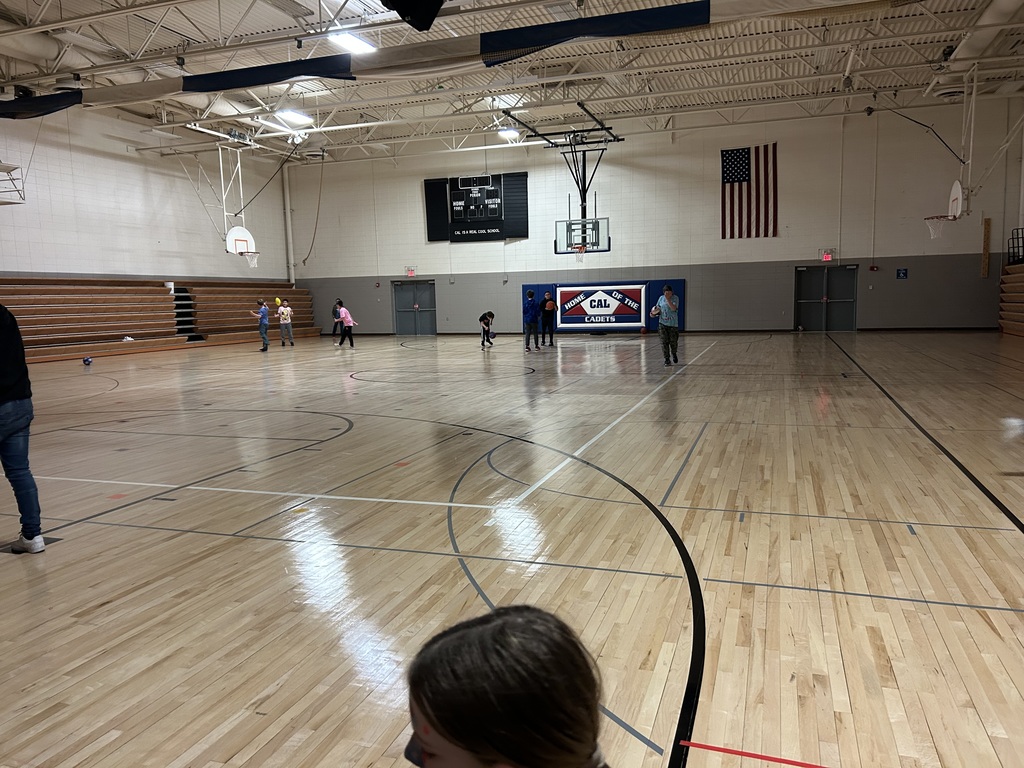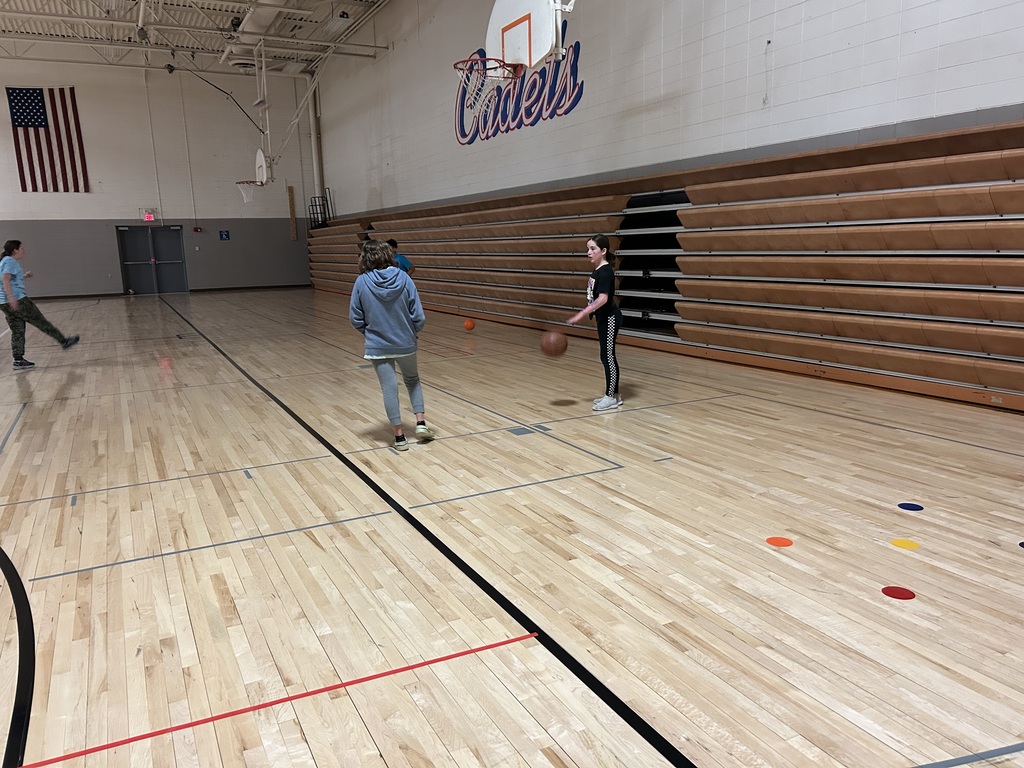 3rd grade enjoyed a new coding app today during innovation club!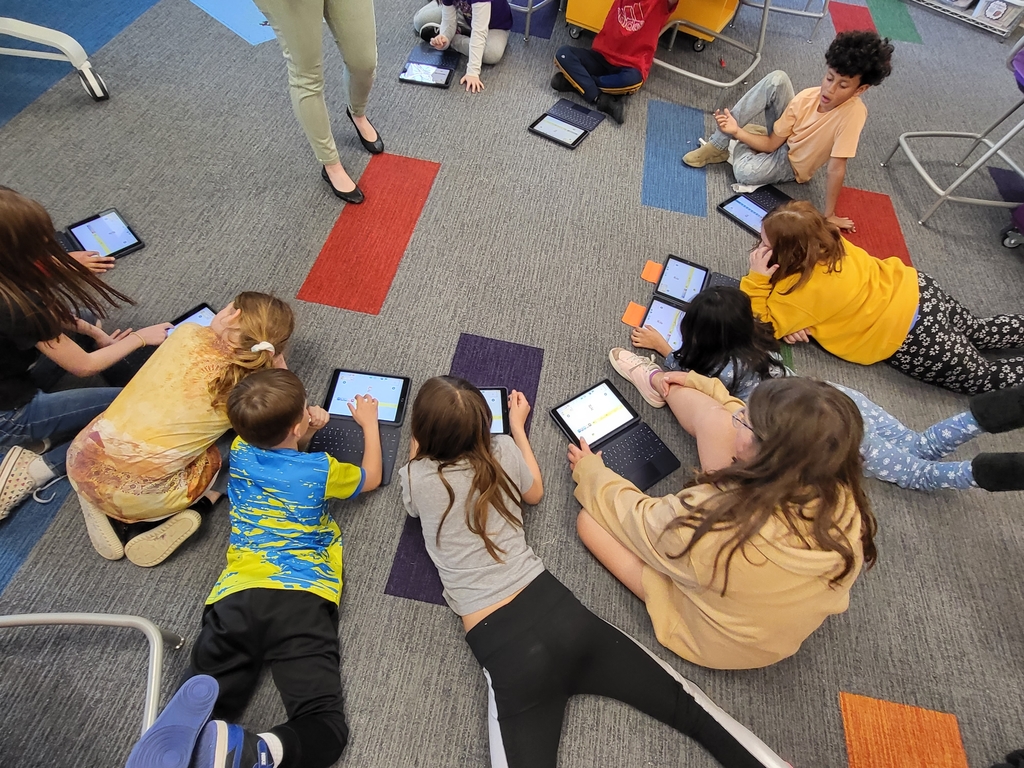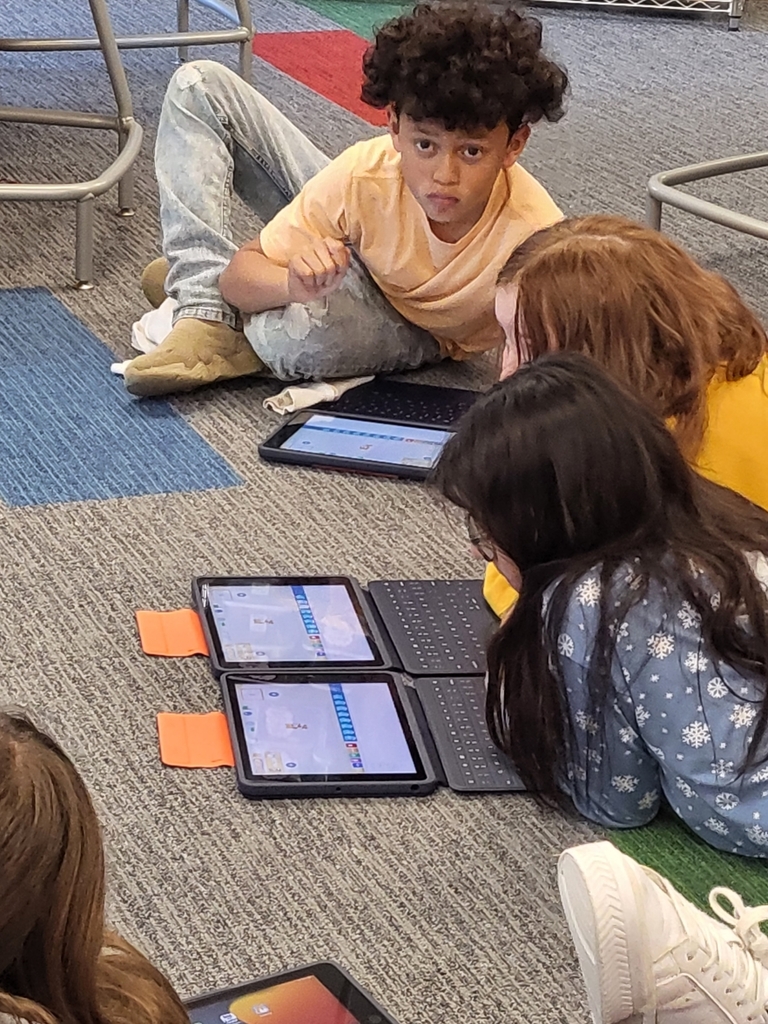 2nd grade students have been busy learning how to measure in both inches and centimeters. Today, they compared answers when using both units to measure the same objects.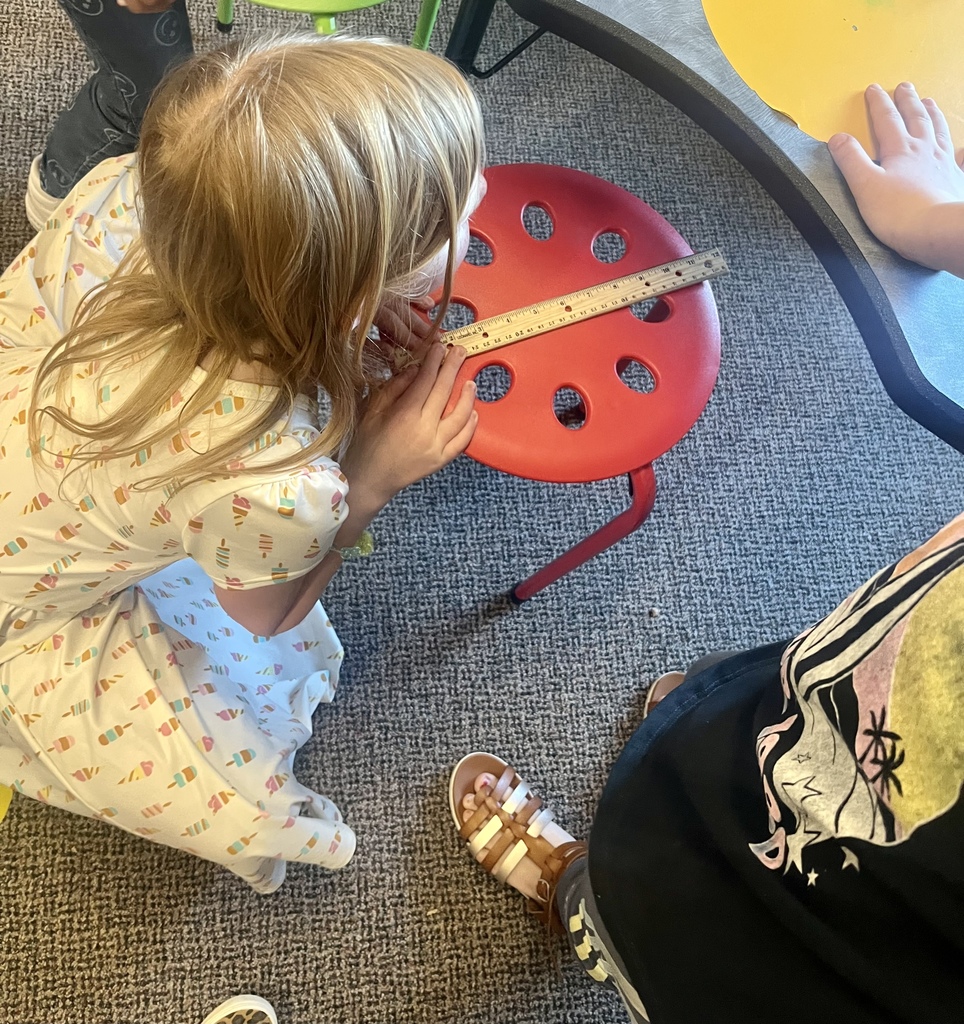 1st grade worked with the sphero indi robots last week to make a route from one thing in the cell to something else. This helped us learn about maps and routes in our social studies!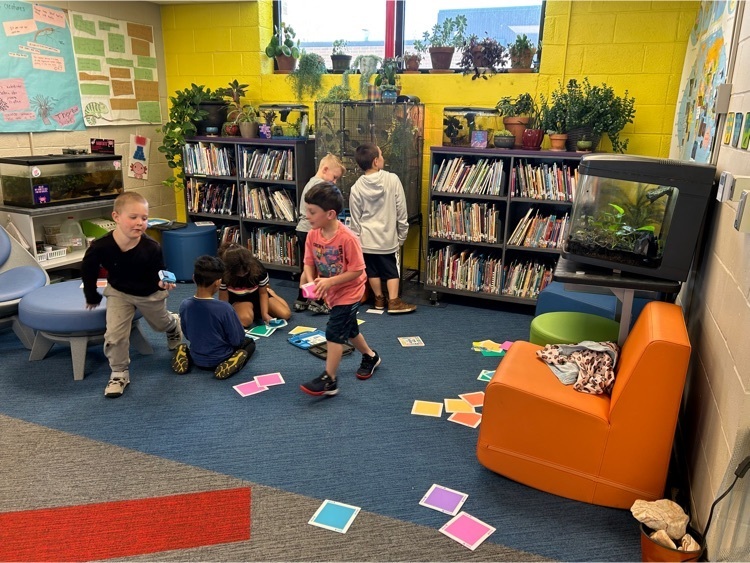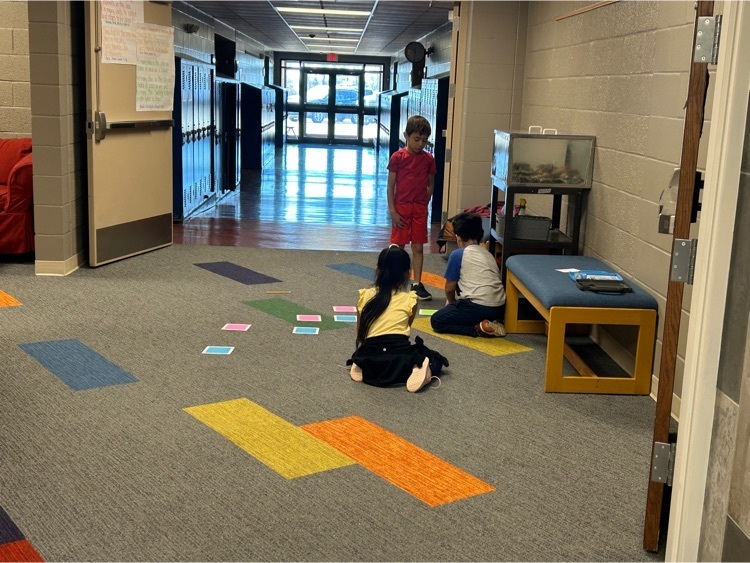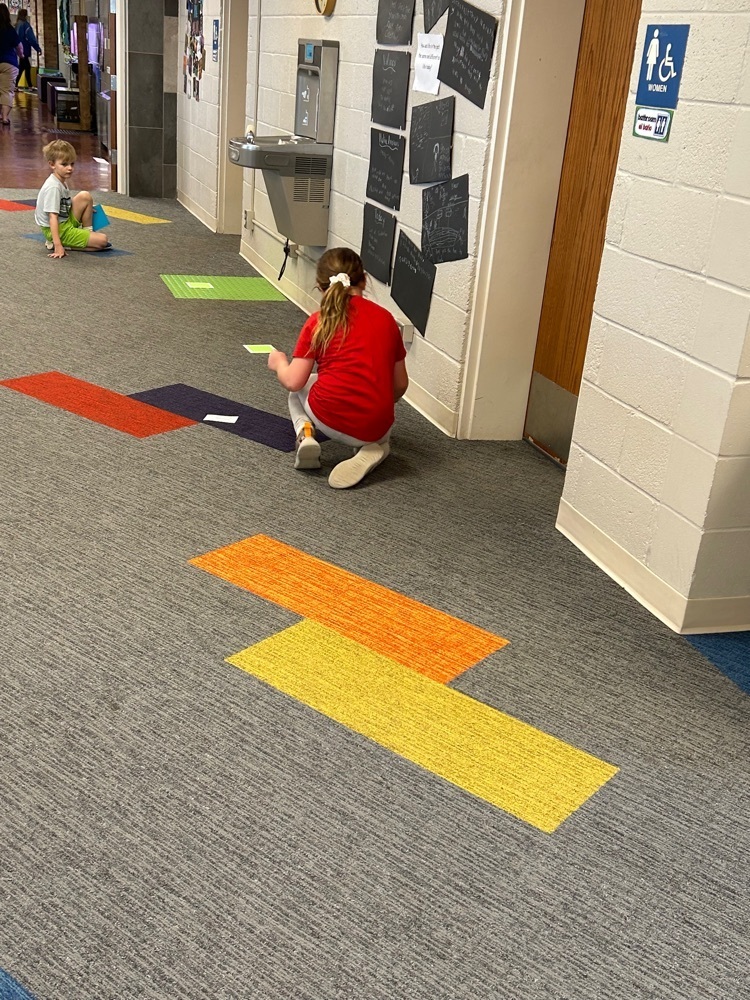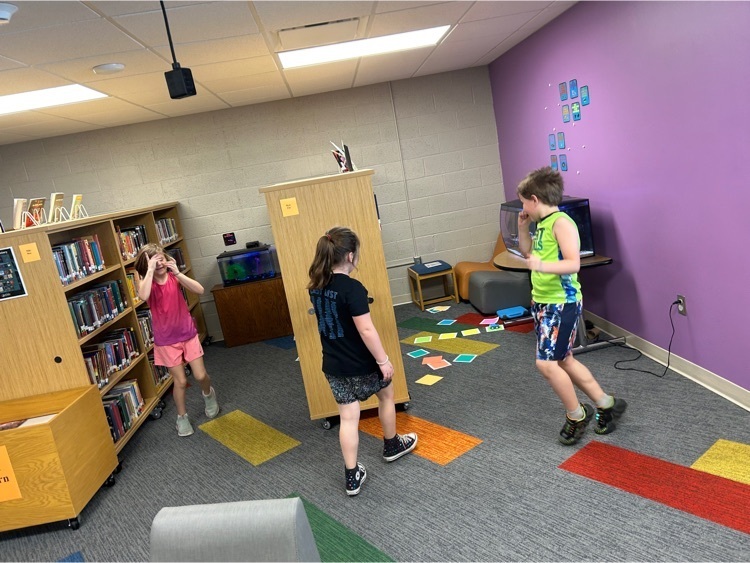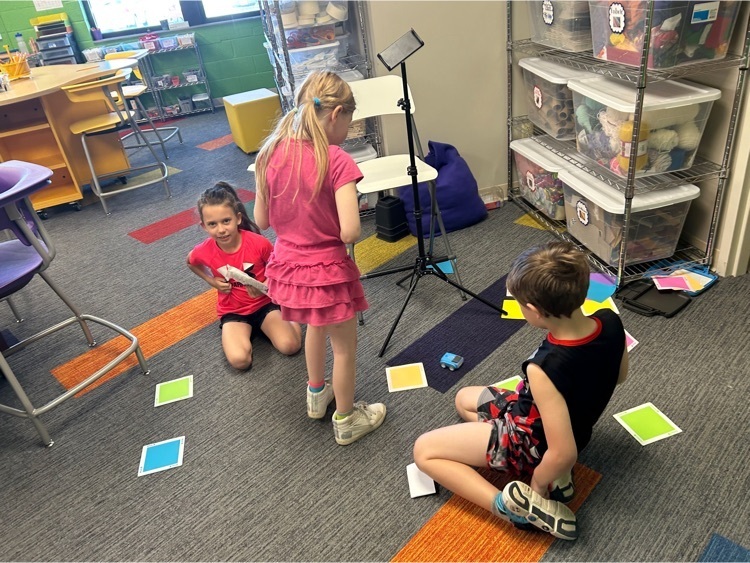 In social studies 1st grade has been learning to use maps and why it is important to follow them. They had a scavenger hunt using maps to figure out where to go around the school to find their prize! They had to make sure and look if the route was straight or turned and if there was any geographical features to help them locate where their next clue/ map would be!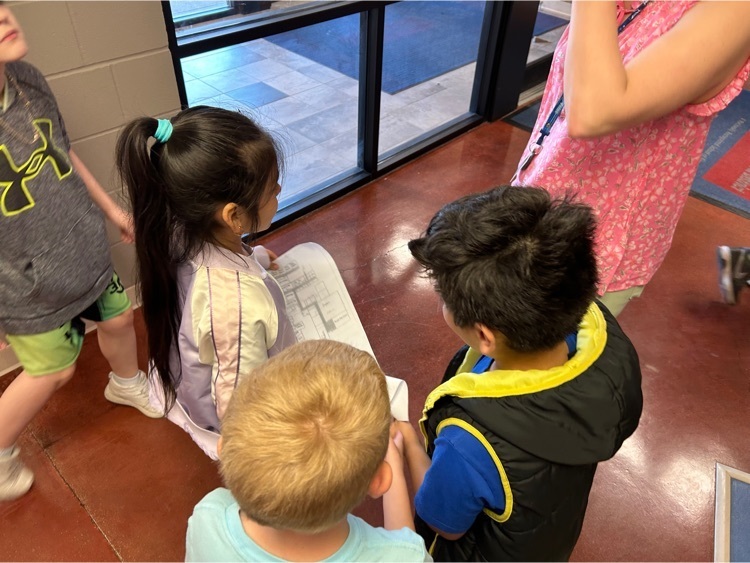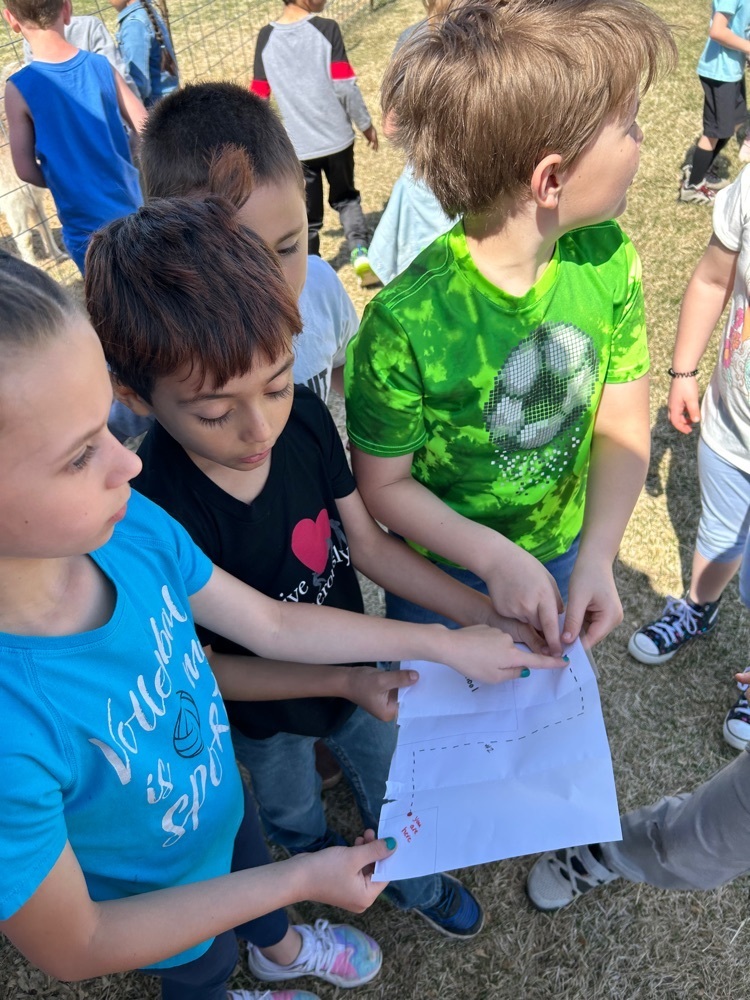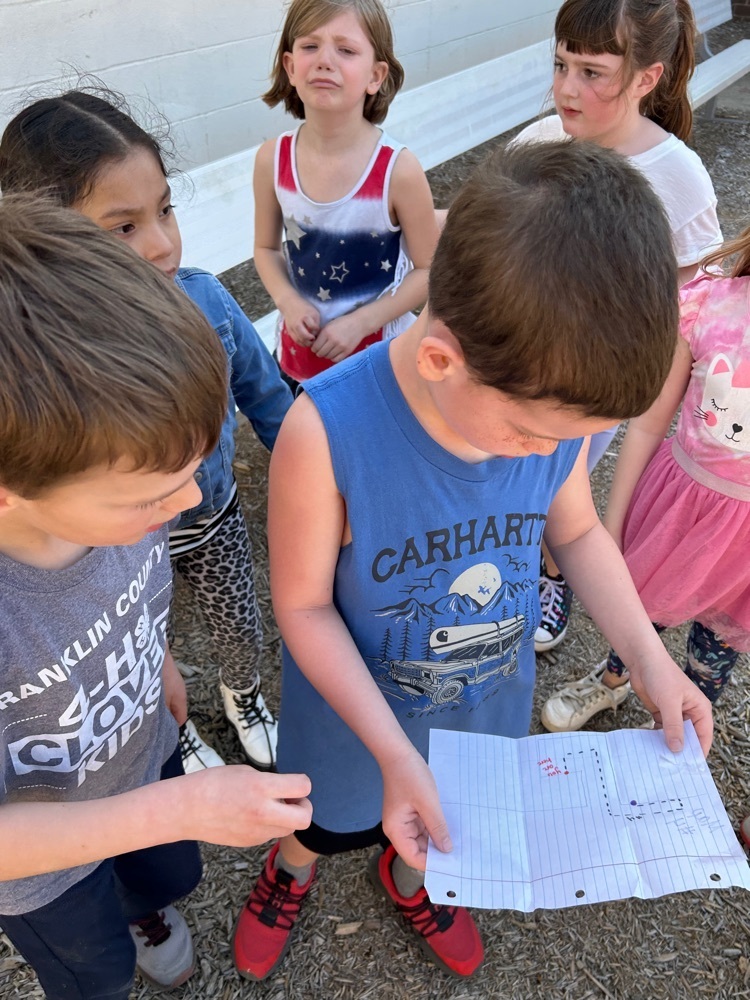 2nd grade students worked on teamwork and collaboration skills while building egg baskets created with only ten pipe cleaners. They collaborated a plan with their group, worked together to build their design, and tested their baskets today to see how many eggs they could hold. We had 2 group's baskets hold 7 eggs!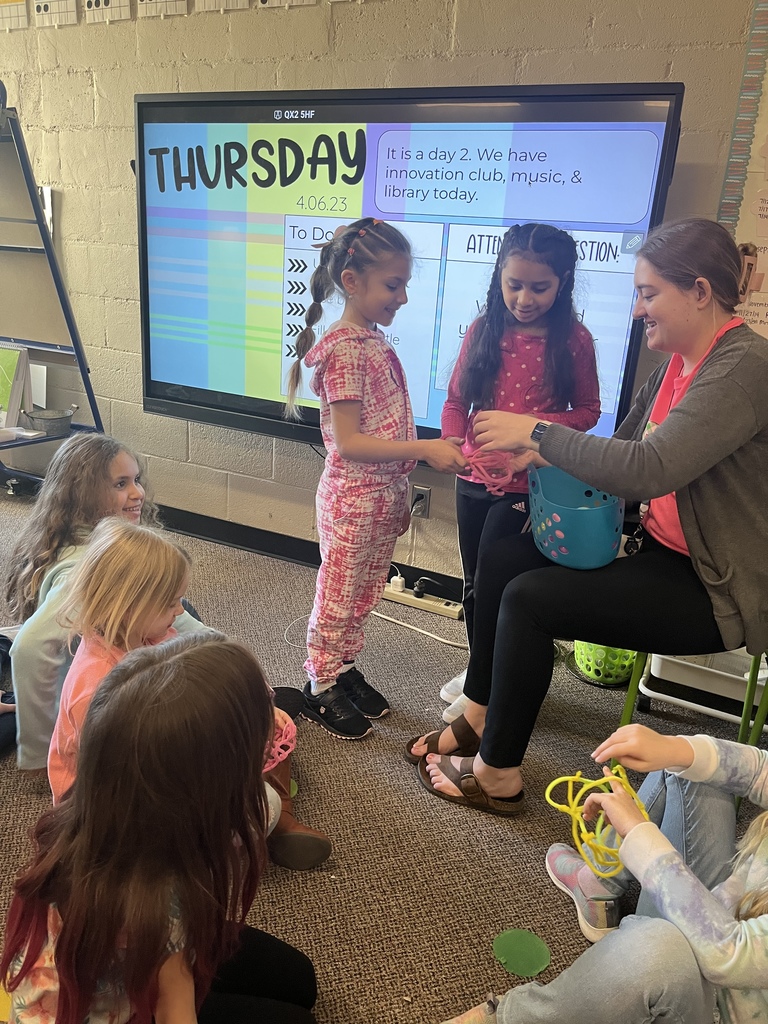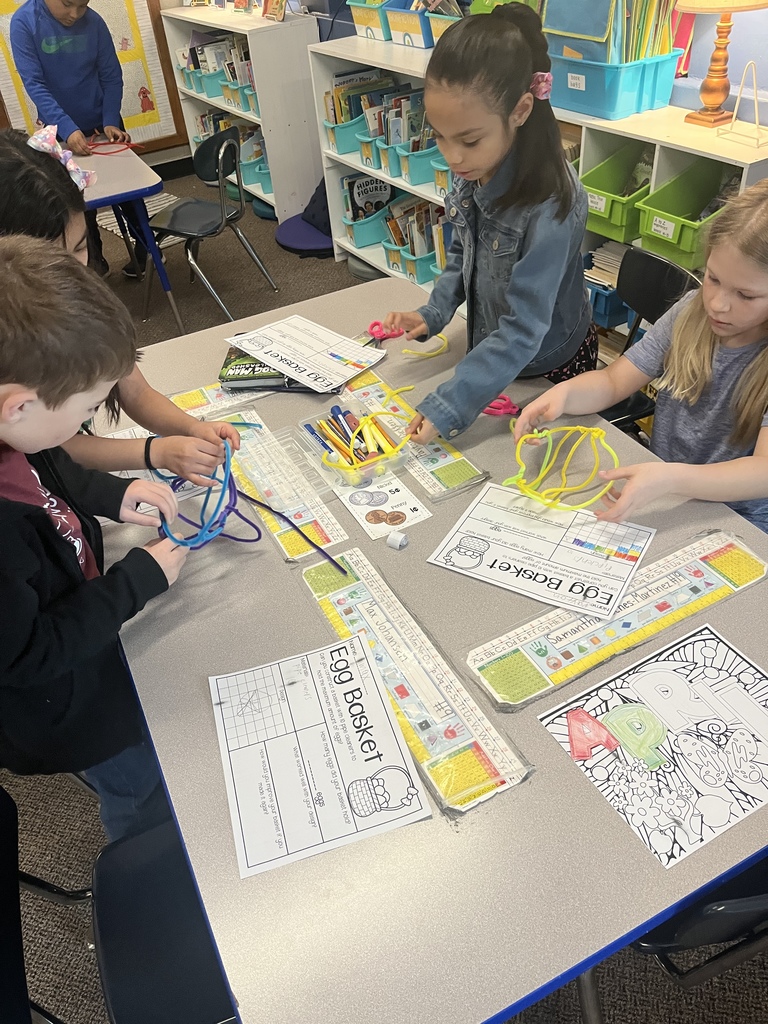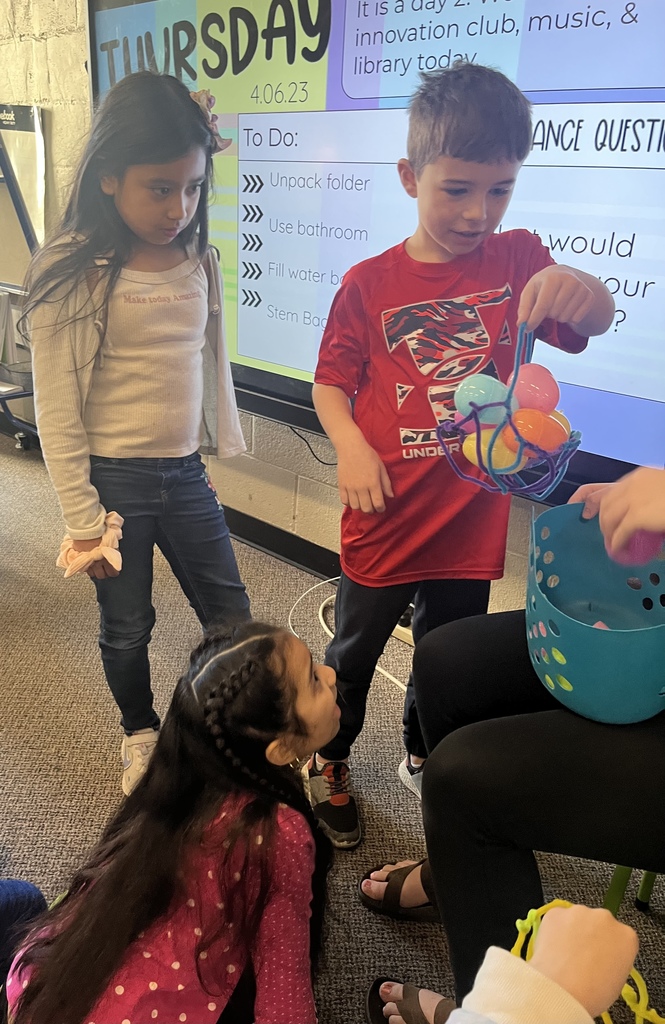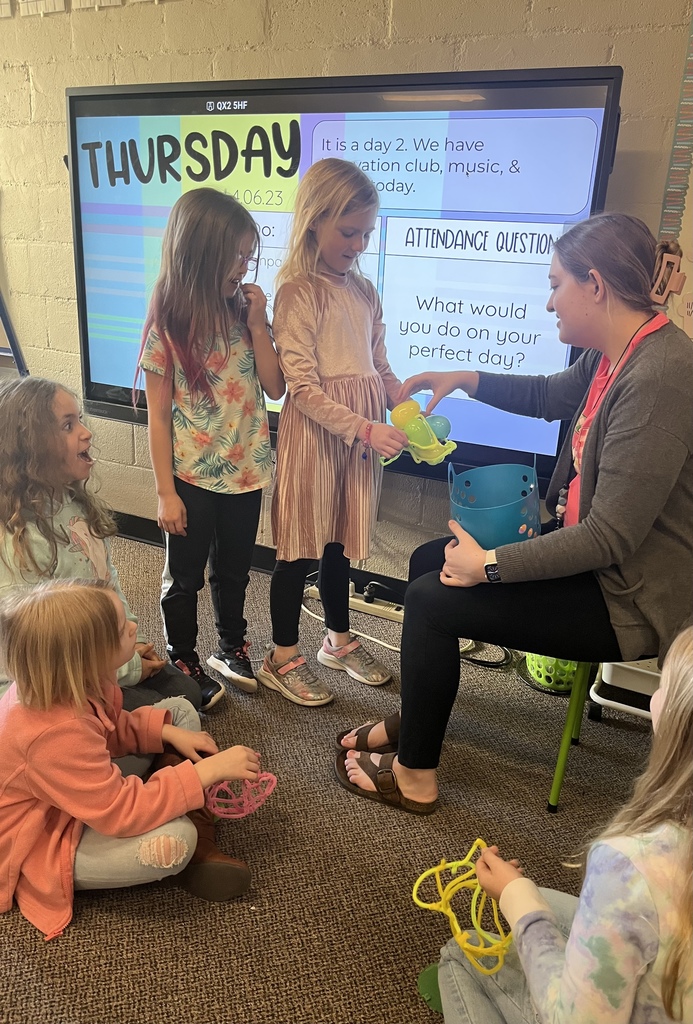 1st grade enjoying the corn trailer! We learned about corn and the many different products that corn is used in that we use daily or eat!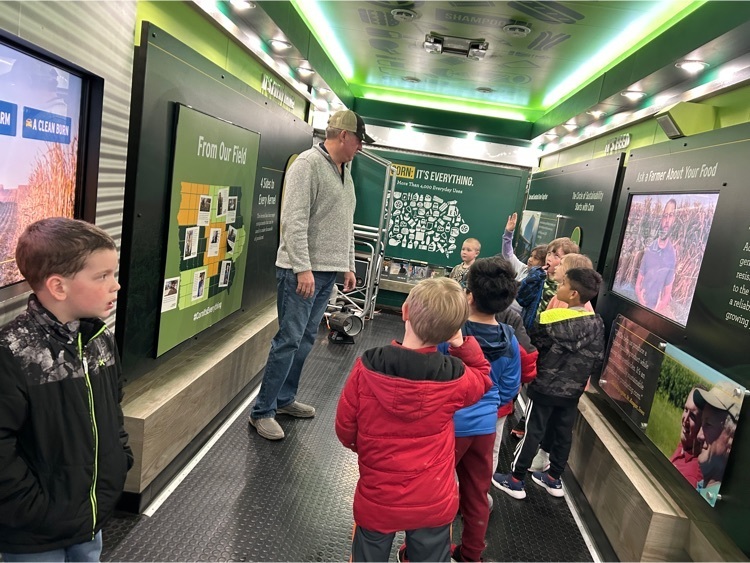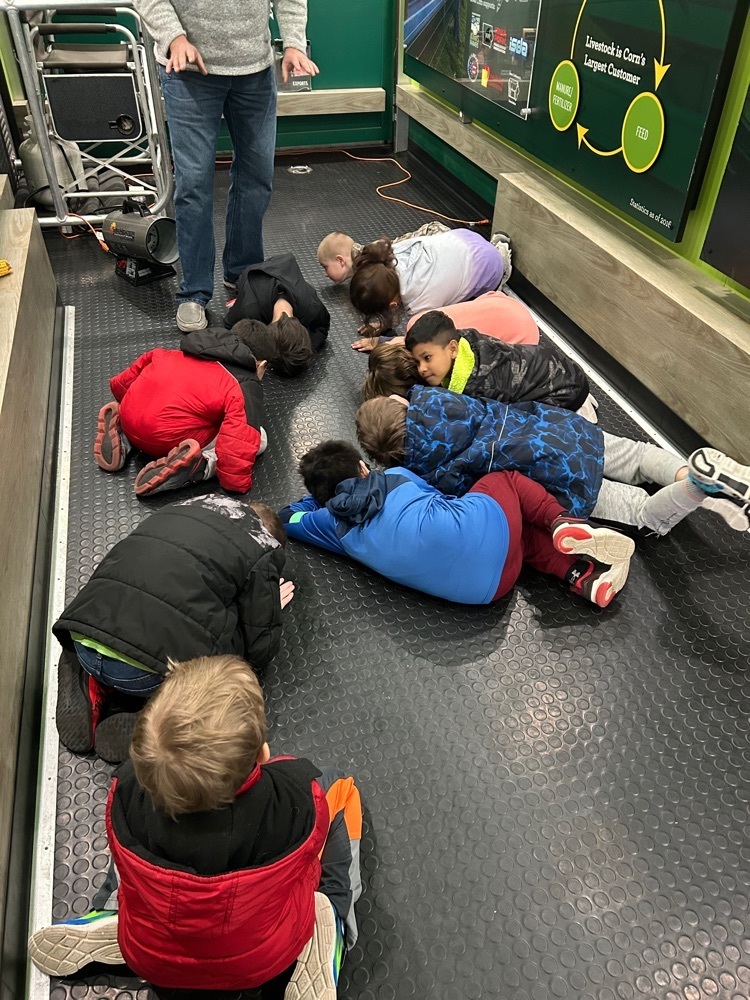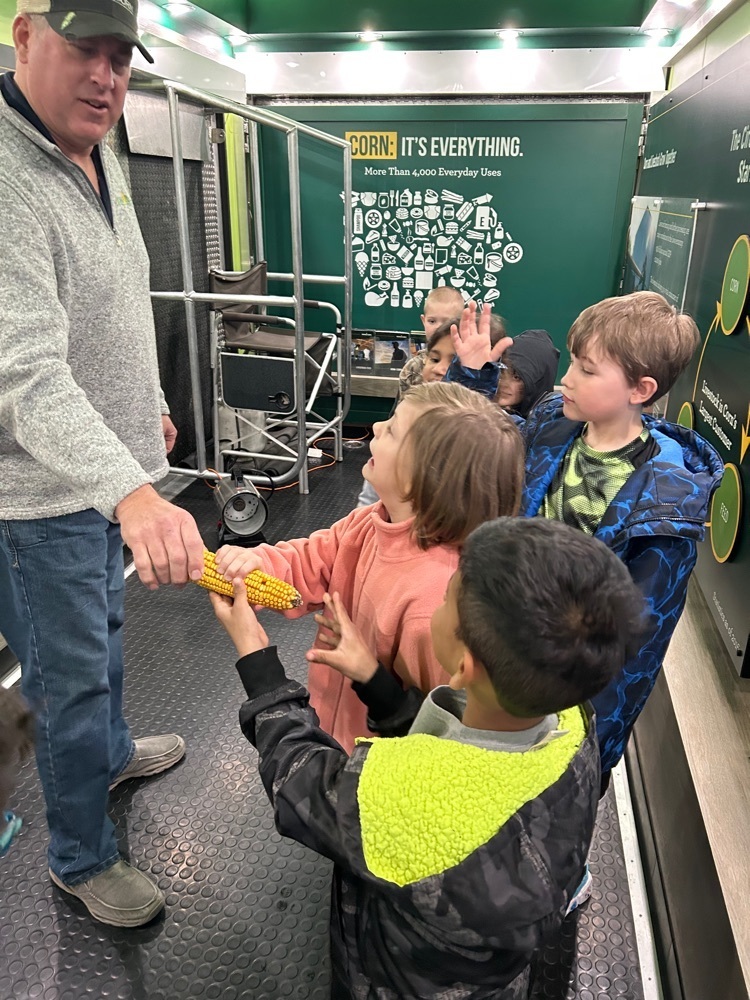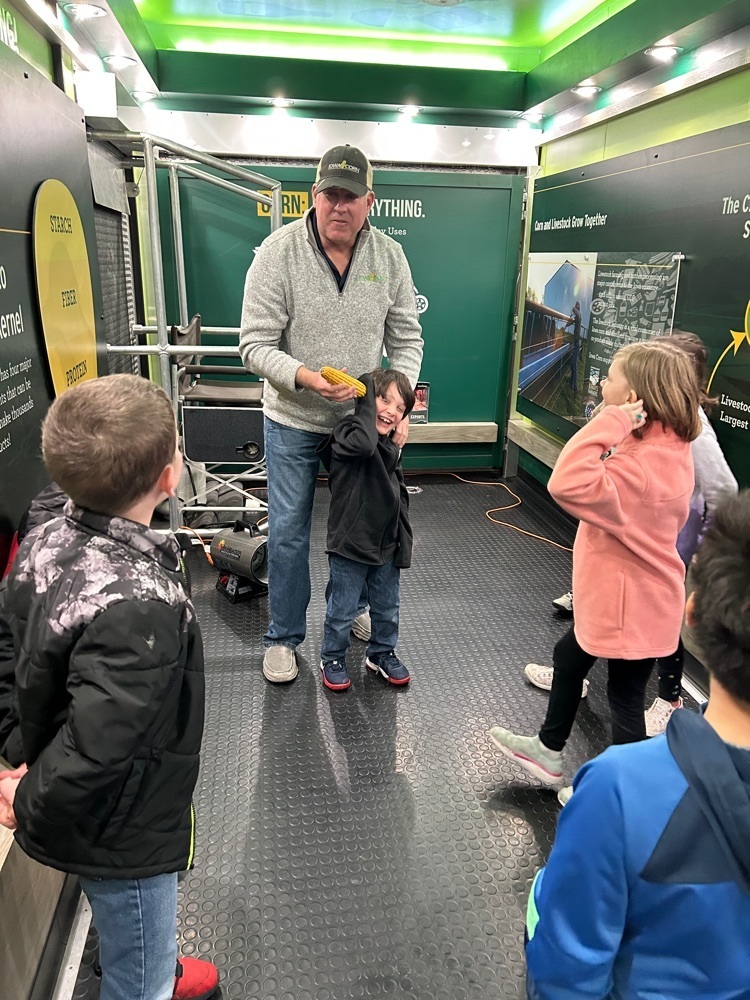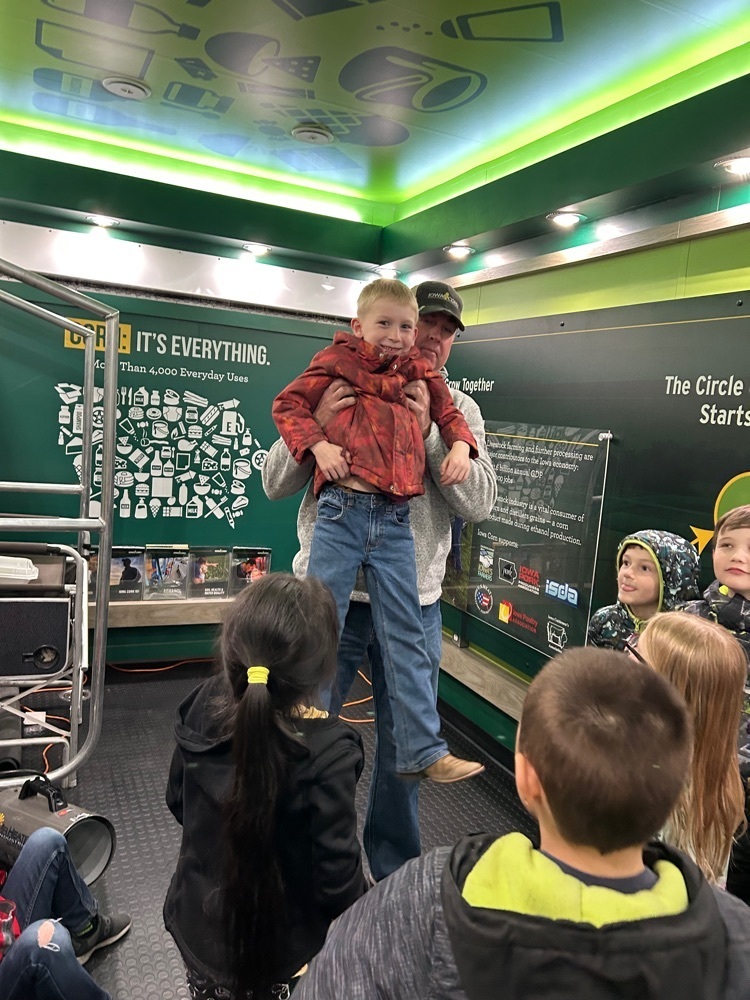 2nd grade students had some morning time to build with our Stem bags.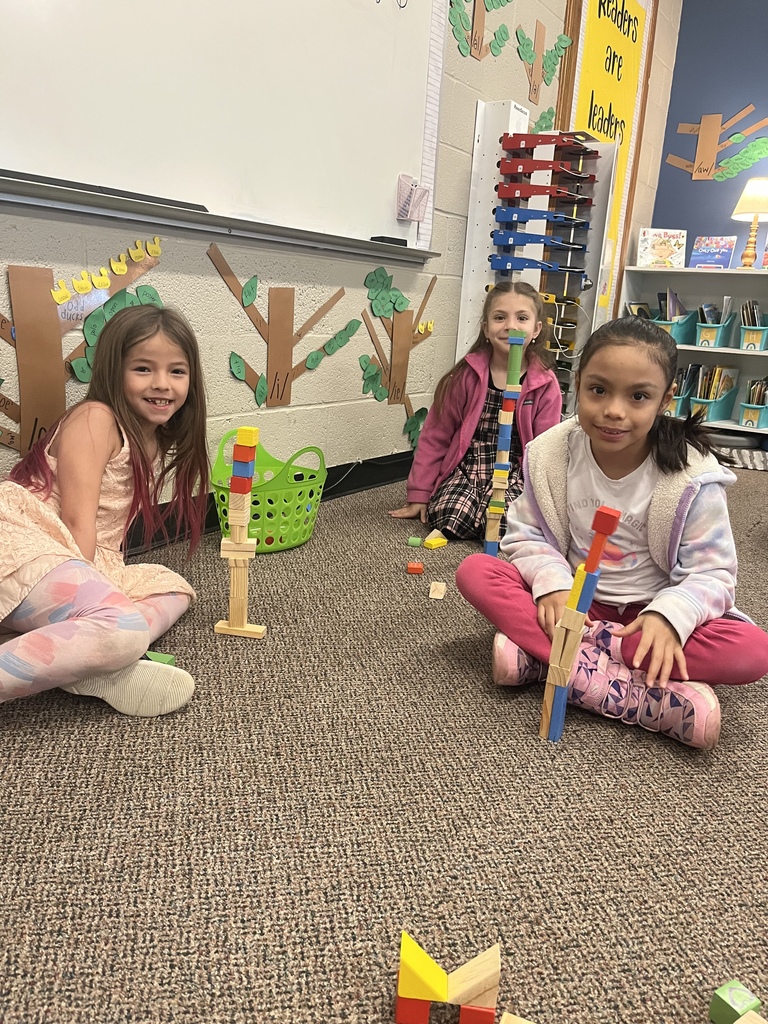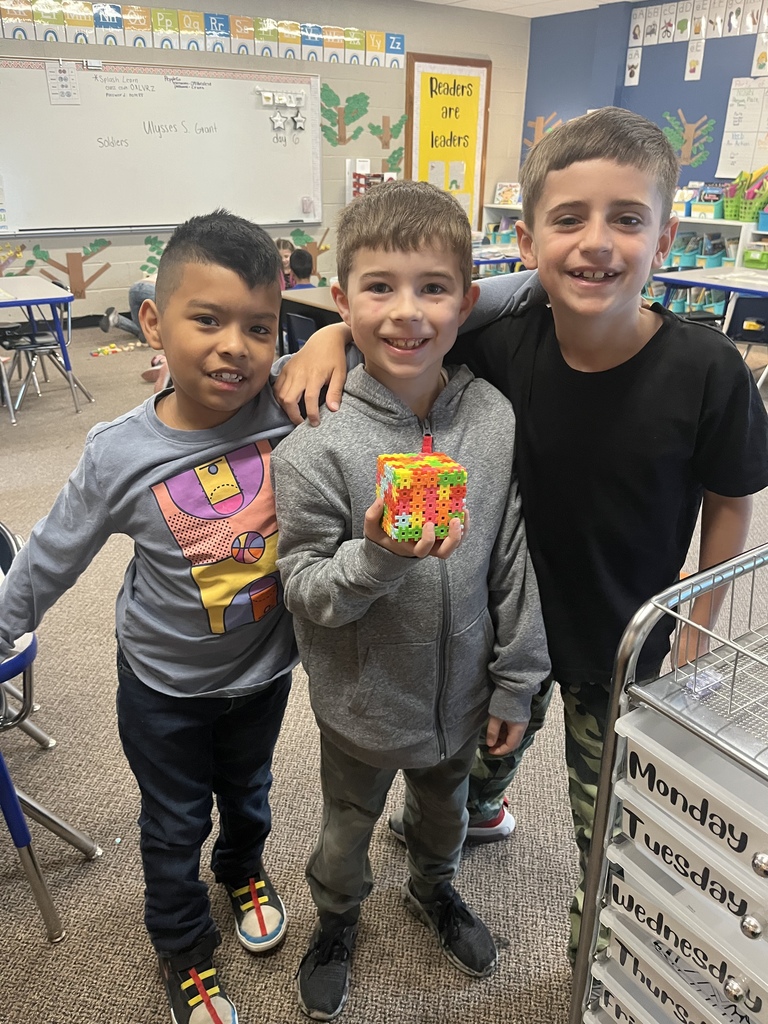 1st grade has been learning about different habitats. They worked in groups to plan and start creating their habitats for the bee bots to travel through!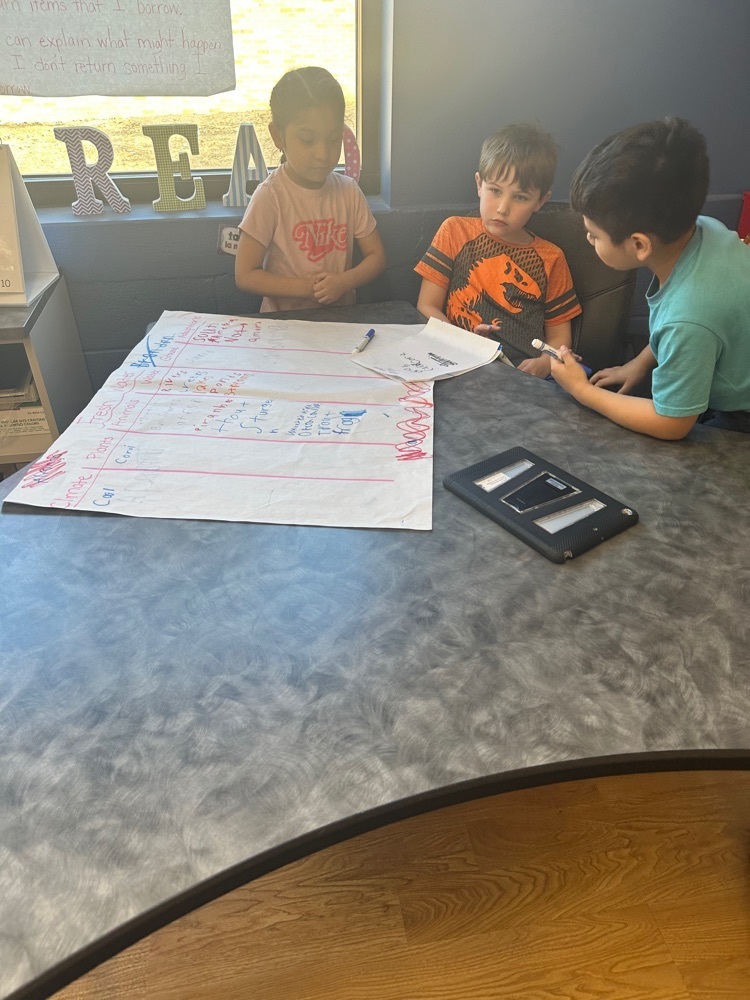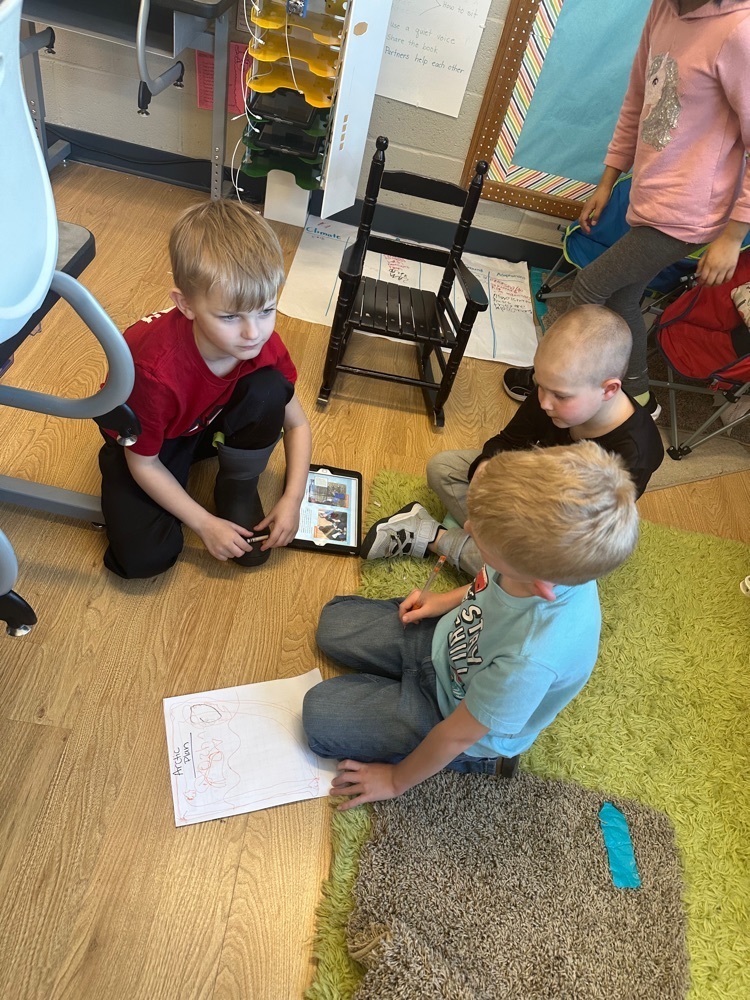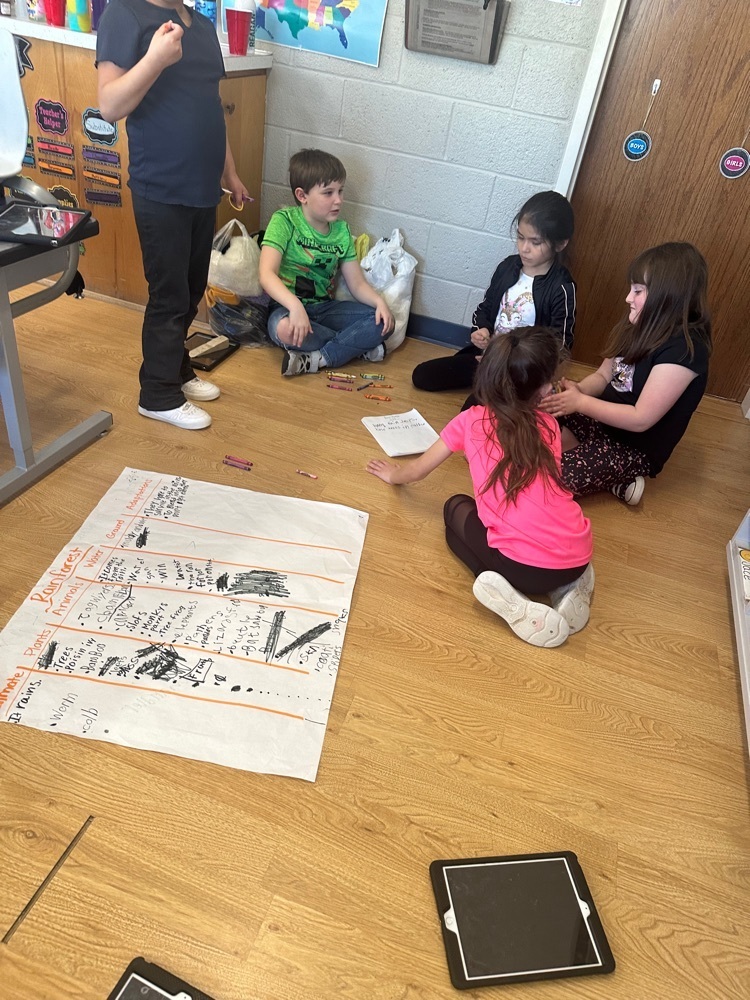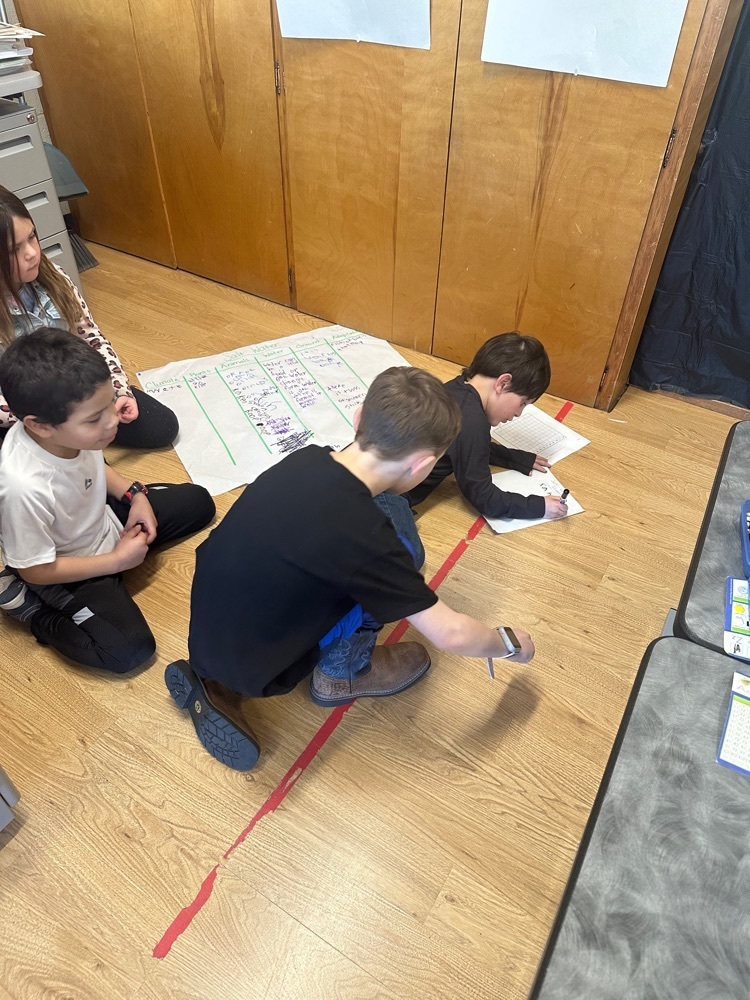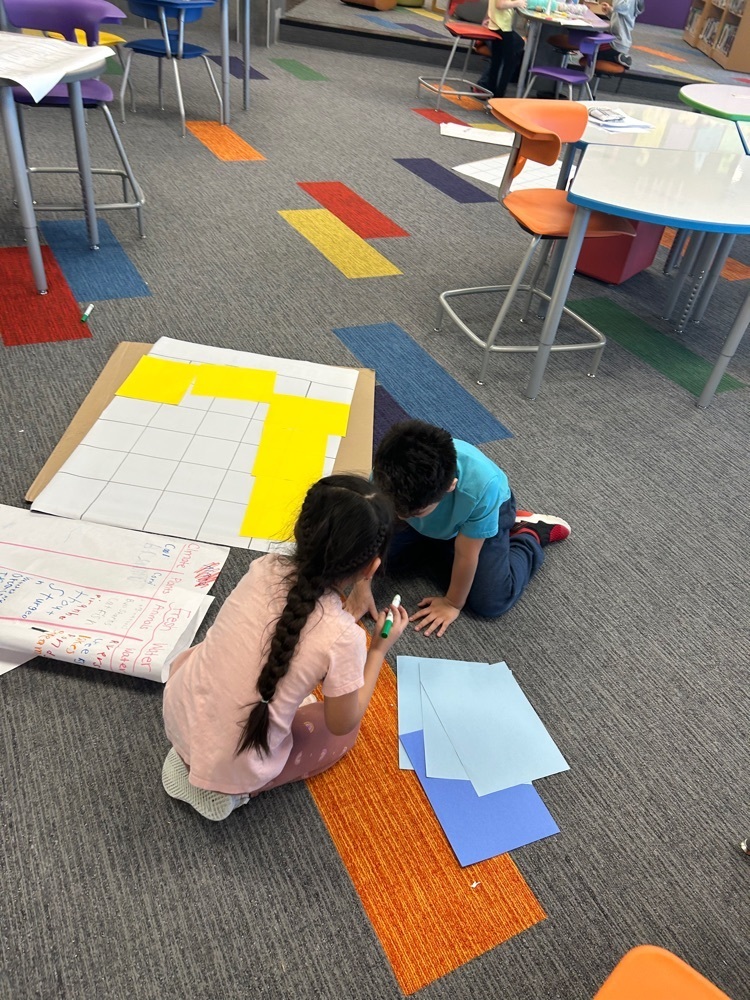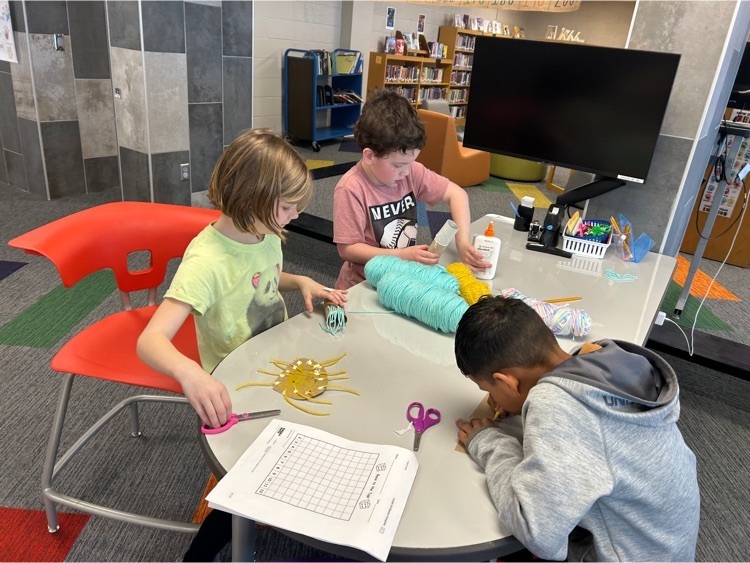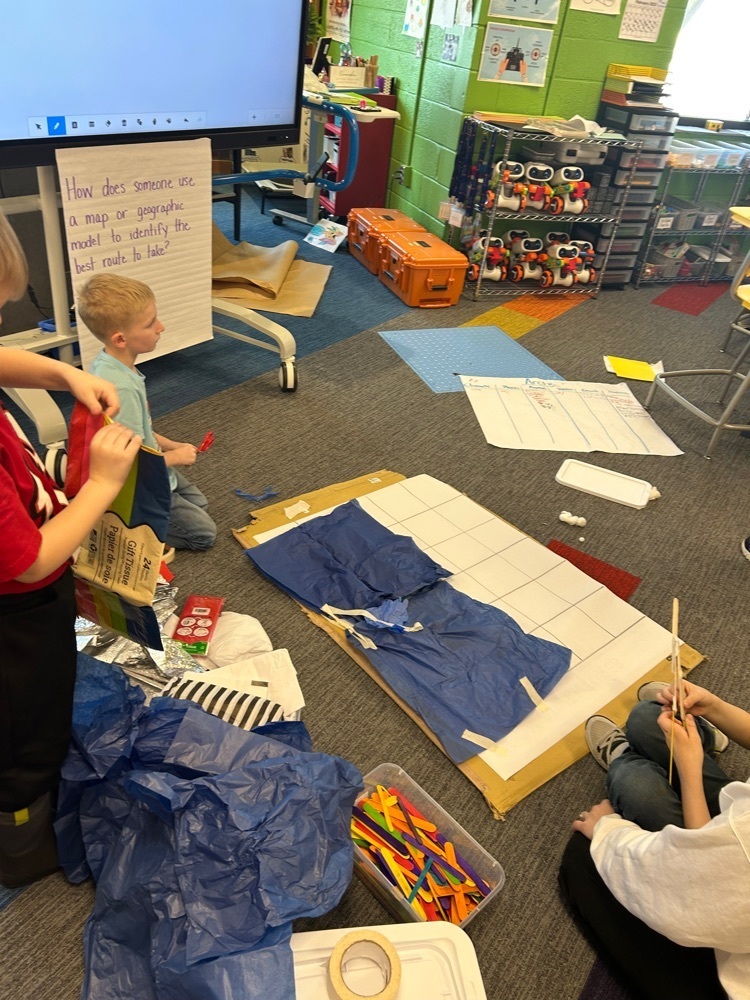 First grade started their russet potatoes yesterday! We start them inside in clear pots so they are able to see the roots and shoots as they form and grow. Later this spring they will transplant them into one of the gardens outside, and plant a few more. They are pretty excited about digging their potatoes and making mashed potatoes and french fries when they come back as second graders this fall!